Dublin Community Grieves Tragic Death of Students at Candlelight Vigil
DHS students Javier Ramirez, Mark Urista, and Michael Urista, all sophomores, died in a car accident around 10:00 pm on December 25th, 2019.  Junior Samantha Vargas Arceo, also a student at DHS, and the Urista twins' cousin Jared Reynoso were also seriously injured in the crash and taken to Eden Medical Center for treatment. On December 29th, 2019, hundreds of students, faculty, community leaders, and parents gathered to mourn and provide support to the families affected at a candlelight vigil at Dublin High School. In addition to DHS administration, Mayor Haubert, DUSD board president Cherrier, a local priest, and other members of the city council and school board were also present at the vigil. During the vigil, Principal Maureen Byrne shared that Samantha's parents had informed her that Samantha was showing signs of recovery. 
During the vigil, Principal Byrne, friends of the boys, and Mark and Michael's mother spoke about the boys, sharing memories and the difference they made to so many people's lives. The vigil also opened and concluded with words from a local priest. Students also shared posters with pictures and messages to the boys, as well as painted butterflies, laying them out in the quad. Several members of the DHS community, and the Dublin Shield staff, were familiar with the students and are devastated at the loss of the kind, caring students. Even students that weren't close to the student have been moved by the tragedy though. One student at the vigil expressed her grief, explaining that "even though I didn't know them personally, I remember seeing them around the school and it's still so unfair and sad and I can't even imagine what their parents are going through." Students have echoed this sentiment on social media, posting with #longlivemmj to commemorate the students' impact at DHS.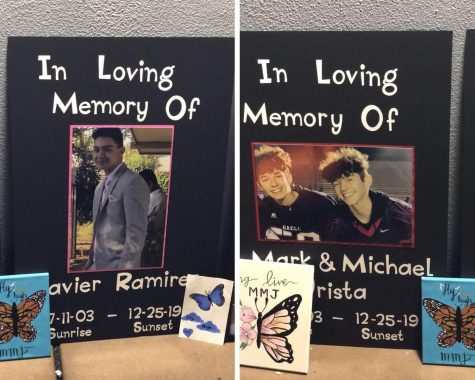 Before the vigil, in a statement on social media, DUSD officials also expressed support, saying "Our entire community is mourning the loss of three Dublin High School students. Our hearts are absolutely broken. This is a devastating loss to our community and it is important that we remember to take care of one another during this critical time." In this regard, we encourage all students to reach out to their counselors or the wellness center, as well as relying on their friends and parents as a source of support as they process this tragedy. If you're interested in contributing to funeral costs and other needs for the Uristas, a GoFundMe has been organized by friends of the family. Students are also encouraged to wear red on Tuesday, January 7th, 2020 to honor the boys' memory.
About the Contributors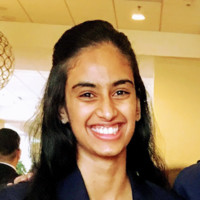 Kaushikee Nayudu, Editor-in-Chief
Kaushikee Nayudu is a senior at Dublin High and the Editor-in-Chief for the Dublin Shield where she enjoys writing articles covering a diverse range of...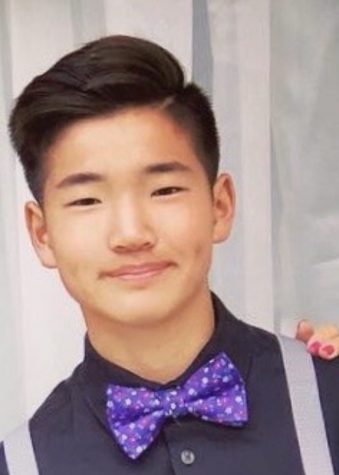 Logan Lin, Managing Editor
Logan Lin, a junior at Dublin high school, plays guitar, and has played both JV baseball and football during the first two years of his high school career....