A Designated Safe Space: How the Wellness Center is Paving the Way for Student Support
It's been on the discussion board for about a decade now – the implementation of a Wellness Center that would offer students resources during a time of need. Over the past few years, DHS has witnessed an increased focus on issues surrounding mental health – whether it be through campus organizations such as the Elephant in the Room Project and Bring Change 2 Mind, or the district-sponsored Angst Screening the previous year. Needless to say, mental health is an increasingly important and relevant issue affecting more of the student body that most would prefer to admit. In order to emphasize their support of students struggling with such issues, staff members have contributed an incredible amount of time and effort to implement the Wellness Center – a safe space devoted to providing students resources that otherwise might have seemed inaccessible.
When asked to define the Wellness Center, school psychologist Dr. Sarah Munoz offered a simple answer: "I would start by saying it's a safe space for all students and even adults on campus to look for support." 
As expected, the center will be staffed with a number of mental health professionals. "There will be crisis counseling, for situations in the moment," she explained. "[T]here will also be, for students who need more ongoing counseling, opportunities to be placed on somebody's schedule and have a weekly time for them to talk. The counselors will have separate offices for their students, in order to ensure privacy." Currently, the center has guaranteed the presence of a social worker, an additional counselor, as well as a number of interns from different agencies. Their point of interest remains in the hiring of an intake coordinator, who will be responsible for excusing students' attendance should they come during class time. 
She continued on to acknowledge how, in addition to offering mental health support, the Wellness Center would also cater to students' more basic, direct needs. For example, should a student forget their lunch money, staff members will be prepared with a snack in hand in order to ensure that the student leaves with the mental capacity to function. Additionally, in a contrasting scenario, the Wellness Center will remain stocked with simple, hygienic necessities. "Let's say you forget to put deodorant on," Munoz proposed. "If you're going to spend all day worrying about how you smell, [that] might affect you socially. Wouldn't it be lovely to just go to the Wellness Center and pick up a little sample of deodorant? [T]hat anxiety for the day, we don't have to worry about."
However, Munoz admitted, as the first Wellness Center in the district, it will take a few months before its programs are perfected. "It's going to be a process of trial and error, possibly all of the first semester," she acknowledged. "This is to figure out what type of support they can provide, [and] what their capacity is. Next year, however, we'll be able to proceed with more efficiency." Munoz even added how, depending on the success of the center, her hope would be to introduce the concept to the new high school, offering them the opportunity to enter their first year with such an impactful resource already on site.
As a part of the center's beautification process, staff members recently reached out for student volunteers interested in assisting in the development of a garden. "There are a lot of students at lunch who feel like they don't have anywhere to sit," Munoz acknowledged. "In my mind, [the garden] can serve as a safe space for students to sit. If we can really make that project beautiful, [this is] the place where, if you need space and distance to cope, you can check-in. The only rule is, you have to be okay sitting next to someone. You don't have to talk, but you have to okay with being somebody so that you both know you're not isolated and alone. You are only welcomed." 
Ultimately, the Wellness Center is a necessary resource both conceptually and logistically. Its mere presence on campus pronounces DHS's underlying message of support for those who struggle both, internally as well as socially, and maintains the potential of serving as the catalyst for immense progression in campus culture. Essentially, it frames the prospect of 'asking for help' in a positive light – a courageous one – and allows students to reconsider their own definition of self-care. 
* The Wellness Center is scheduled will open September 12th, 2019, and is located in P4. It will remain open throughout school hours – from 8:00 AM – 3:30 PM, although times are susceptible to change depending on its capacity.         
About the Contributor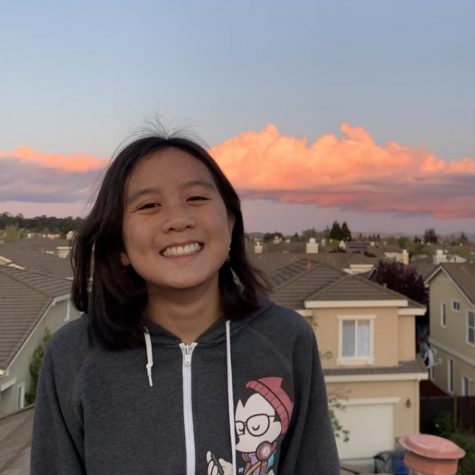 Danielle Tran, Editor-in-Chief
Danielle Tran is a senior at Dublin High and one of this year's Editors-in-Chief. She holds a deeply-rooted passion for writing, and has dreamt of becoming...