Local Positions in the November 6th, 2018 General Election – a continuation of the status quo or a dramatic change?
While it was difficult to miss the onslaught of press coverage regarding national races on November 6th, 2018, several students disregarded important local races. The Dublin Shield has compiled information about some of the most significant local races, including statements from the candidate's campaigns. With several local issues, including the continued construction of housing and conflict over the construction of a new high school, these public officials will have a significant impact on students' lives and its important to understand their vision for our community.
Mayor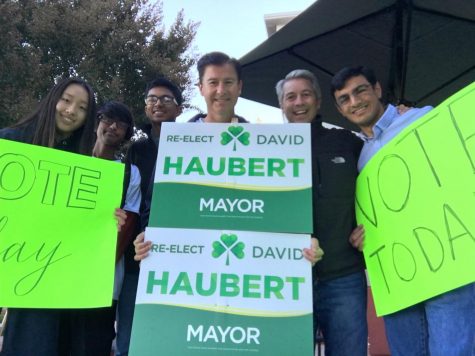 The two candidates for mayor, incumbent David Haubert and current city councilmember Arun Goel, both ran contentious campaigns. Haubert's campaign focused on his accomplishments during his past three terms as Mayor and previous positions on the Dublin City Council and DUSD Board of Trustees. When discussing his past experience, Haubert highlighted his role in ""buil[ding] new parks in Dublin, reduc[ing] housing density and protect[ing] our quality of life, provid[ing] our police and fire services the support they need, attract[ing] new businesses while protecting Dublin's character and quality of life, [bringing] high tech jobs to Dublin, [and] call[ing] for a citywide pause on housing to better control Dublin's growth." When discussing his vision for upcoming terms, Haubert emphasized a continuation of previous success and promised community engagement on pressing issues.
In contrast, Goel campaigned promising change in regards to controversial issues in the Dublin community, including the downtown area and overcrowding throughout schools in the district. In particular, Goel stressed his focus on "solving the school crisis" through "working positively and collaboratively . . . with the district to solve the citywide school overcrowding issues, including the delivery of the 2nd High School." Haubert would win the election with a margin of around 3,000 votes; this will mark Haubert's fourth and final term as Mayor. Goel's position on the City Council didn't expire this year, however, and he will retain his position there.
City Council
There were two open positions on the Dublin City Council with Abe Gupta and Janice Thalblum concluding their terms. There were five candidates for City Council: Shawn Costello, Jean Josey, Jing Firmenza, Shawn Kumagai, and Bobby Khullar. Jean Josey and Shawn Kumagai would earn the two greatest proportion of votes and have been sworn into their positions on the council. While Josey won by a margin of nearly 3,000 votes, the race for the second seat between Jing Firmenza, Shawn Kumagai, and Bobby Khullar was an extremely close one. However, Kumagai and Josey both run on similar platforms and were both endorsed by Thalblum, suggesting a continuation of the Council's previous policies.
Josey has been a member of the Dublin community for 18 years now; an employee at Dublin High School and "longtime district volunteer," she presents a unique connection between the City Council and DUSD Board of Trustees. Prior to her election, Josey stressed her intention to "listen to all residents and business owners in Dublin, … do thorough research on all issues that come before the council, …. and I will ultimately vote based on what [she] believe[s] is right for the long-term well-being of the city." While Kumagai has only lived in Dublin for two years now, he's been actively involved in local politics. In his campaign statement, Kumagai explained that his city council run stemmed from a desire "to ensure Dublin remains a safe and accessible community for people of many backgrounds to come together to live, work, and play." Kumagai is also Dublin's first openly gay councilmember; his appointment has been heralded by local new sources as an important sign of increased diversity and inclusivity in our community.
State Assemblywoman
Members of the California State Assembly serve two-year terms in the lower house of California legislation. Their work is best thought of as a smaller, state level version of the U.S. House of Representatives; members debate, vote on bills, and work on committees exploring statewide issues. In the primaries, incumbent Catherine Baker and Rebecca Bauer-Kahan emerged as the two nominees for election. While Baker secured a majority of the vote in the primaries, a prominent example of the blue wave that swept across the Bay Area around this election season, Bauer-Kahan ended with a victory margin of 51% to 49%; about 4,539 votes. On December 3rd, Rebecca Bauer-Kahan was sworn into office at the State Office, with the oath administered by Assembly Speaker Anthony Rendon.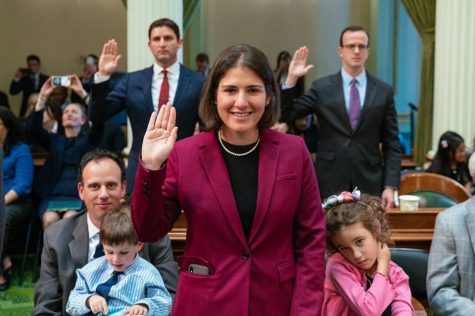 Bauer-Kahan will represent the 16th Assembly District, located in the East Bay including Lamorinda and the Tri-Valley, and therefore Dublin. "An accomplished attorney, environmental advocate, community volunteer, law professor and mother" from Orinda, Bauer-Kahan's platform focused on issues that have dominated political discussions in the Bay Area including transportation, environment, women's rights, and gun-violence issues, just to list a few. In her campaign's mission statement, Bauer-Kahan described herself "as a proud, yet independent-minded Democrat" who "will always put our community before politics." While her legislative priorities presented the campaign were fairly ambitious, Bauer-Kahan previous accomplishments reflect her passion and determination towards impacting change. With several pertinent issues facing the assembly in the next couple months, including transportation, housing, and immigration, Bauer-Kahan will undoubtedly have numerous chances to do so.
Assessor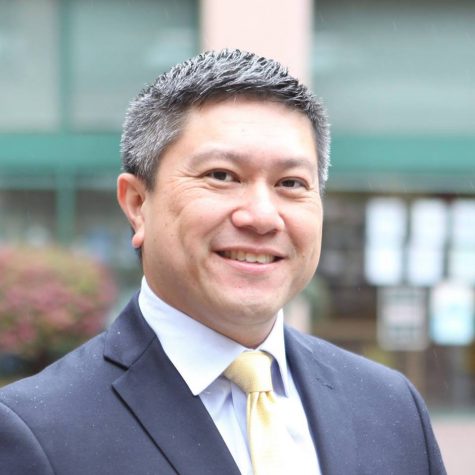 The county assessor is responsible for estimating the fair market value of local properties, including the homes of most Dublin High School students. Their value is then converted into an assessment that plays a role in the computation of property taxes. While this may seem irrelevant to students, the county assessor will play an important role for all Dublin residents, irrespective of age. In the recent elections, Phong La and James "Jim" Johnson were the candidates for county assessor. Closely involved with the work of the previous county assessor, Johnson was considered the presumptive choice for the position. When La launched his campaign, however, he had a plethora of local endorsements and was a clearer challenger for Johnson. Nonetheless, early in the election cycle, several residents continued to expect that Johnson would be elected, adhering to the status quo. Despite the general consensus, La, a resident of Alameda County since 1980, launched a contentious campaign, promising to "use [his] professional expertise to ensure fair and accurate representation." With the aforementioned local endorsements and engaged campaign, La was able to secure the assessor position by a margin of nearly 100,000 votes.  
About the Contributors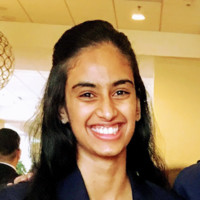 Kaushikee Nayudu, Editor-in-Chief
Kaushikee Nayudu is a senior at Dublin High and the Editor-in-Chief for the Dublin Shield where she enjoys writing articles covering a diverse range of...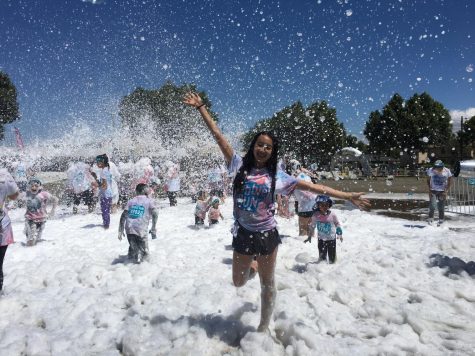 Audrey Kang, Social Media Manager
A  junior, Audrey Kang enjoys dancing, reading, and baking in her free time. In addition to the Dublin Shield, Audrey is involved with Key Club, CSF,...