Dubversity Seeks to Spark Conversation Over Important Issues on Campus
While every generation has faced its own struggles, we are part of a generation where shifting socio-cultural paradigms have normalized devastating acts of violence and created an increasingly divided political climate. Although it's easy to distance ourselves from discrimination and stereotyping, it is clear that, even in the liberal alcoves of the Bay Area, these issues are still prevalent on our campus.
This past week, students and administration organized events to celebrate the diversity of our community and facilitate greater understanding between students. Throughout the week, students were encouraged to participate in spirit days and attend events hosted by various cultural groups on campus. The events culminated with an assembly, where students spoke about their personal experiences with discrimination and expressed their hopes for creating a more inclusive community for all students.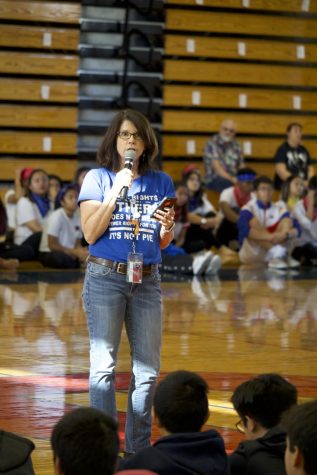 The assembly opened with the pledge of allegiance, led by members of the special education class, and statements from public officials. Ms.Byrne, Dublin High School's principal, opened the assembly by alluding to the tragic shooting of 11 people at a synagogue in Pittsburgh, Pennsylvania just a few days prior. With this appalling event in mind, Ms.Byrne stressed the importance of engaging in respectful dialogue and understanding between students.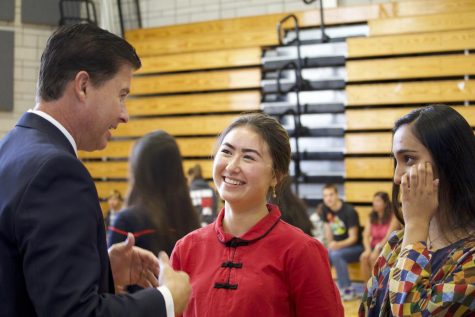 Mayor Haubert also spoke of the diversity in Dublin and stressed that Dublin was an environment where all students, irrespective of their race, religion, or sexuality, were welcome. Mrs.Morgan, the marketing teacher, shared a similar perspective after the assembly, expressing that "diversity among students in education means recognizing that all people are unique in their own way." Reflecting on the event, Ms.Byrne also expressed that she'd like "students to be mindful of  the impact of their words and actions. The more we can have respectful conversations, asking questions to understand when we do not, the more we will be able to move towards true acceptance and celebration."
The theme of understanding was prevalent throughout the speeches featured at the rally. Student representatives from the Black Student Union, Latinos Unidos, the Muslim Student Association, and the Gender Sexuality Alliance, presented their personal experiences and discussed the importance of working towards greater understanding and respect. Their speeches featured instances of discrimination these students had experienced and emphasized the impact of these instances of discrimination, regardless of its magnitude.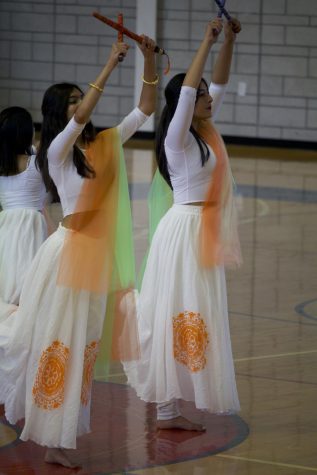 While several of the speeches focused on specific changes students could make in their mentalities or actions, others focused on bringing attention to the issues on our campus initiating a conversation to change them. As Ms.Sheaf, a Freshman Seminar and AP Literature and Composition teacher, brought up, the ultimate goal of Diversity was to encourage students to "talk to other people, especially those who are different from [them], as [they'll] inevitably learn something."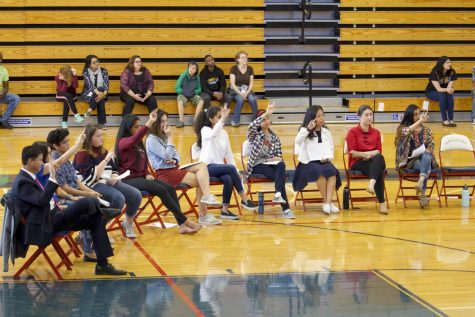 Dispersed between the speeches, the assembly also included dance performances from student groups, including Dublin Afsana, the Bollywood Club, and the Filipino Student Union. In addition to providing students time to consider the powerful messages presented by the speakers, the performances provided students an opportunity to represent their culture and introduce it to other students. As Ms.Byrne remarked, the "focus on the celebration of all cultures was beautiful." The opportunity for students to appreciate the talent and cultural diversity among their peers was truly a valuable aspect of Dubversity week.
Moving forward from Dubversity week, however, it is important to remain cognizant of the issues presented by these speakers. Ultimately, when faced with adversities and incidents of discrimination, it is imperative that Dublin takes a step back and remain unified. Our diversity as a community is something that distinguishes from many others but diversity means nothing if we allow our cultural differences to divide us. As this week emphasized, if we truly intend to create a community that is inclusive and diverse, we must be willing to respectfully engage in controversial conversations and seek mutual understanding.
About the Contributor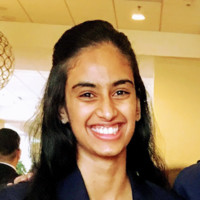 Kaushikee Nayudu, Editor-in-Chief
Kaushikee Nayudu is a senior at Dublin High and the Editor-in-Chief for the Dublin Shield where she enjoys writing articles covering a diverse range of...