March For Our Lives Through the Perspective of DHS Students
On March 24th, 2018, a group of approximately 3500 students, teachers, and other members of the community gathered in Oakland to participate in a "March For Our Lives" event, one of many across the nation held in light of recent school shootings, and student-held "Walk Outs" in response to the shootings. This event was yet another example of a peaceful protest that urged legislators to enforce stricter gun laws. While the speakers included Eric Swalwell and other prominent event-organizers, a handful of DHS students also attended this event, some even delivering their own speeches.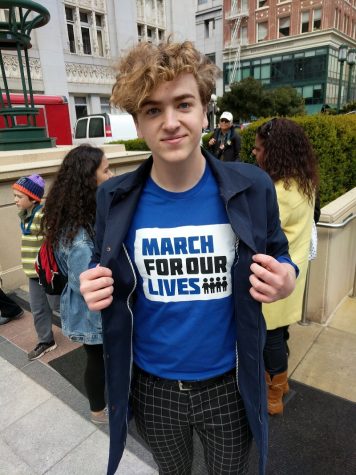 Seniors Kylie Burke and Christine Haggin explained how they wrote a speech together and delivered it. "It was scary," Haggin admitted. "It was the first time we realized how much dissenting opinion there was towards what we were saying. But when we actually got there it was a totally positive environment, it was really empowering."
Burke added, "I would say that the overall majority of the speakers were young. In our speech we talked about how there's this stigma that like young people don't care, so going to events like this you see young people do care. And that there are people who are willing to fight for what they believe in."
After attending the event, not only were Burke and Haggin positive that they'd attend future events similar to this one, they encouraged other students to as well – even if they didn't strictly have the same opinion on the matter. Gun control, they agreed, was definitely an incredibly controversial topic, but at the end of the day, it was about being able to voice their opinion – something everybody should be working towards doing.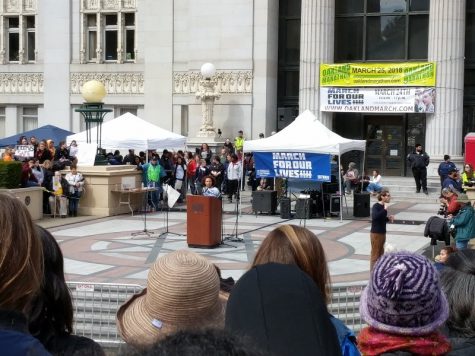 "I feel like even if you don't agree with what's going on, if you're able to present it in a respectful way, you have just as much of a right to go out there, and be present as people who are advocating for whatever's being talked about," Burke passionately stated. "Just getting out there, starting a conversation, even if it's with someone who disagrees with you."
Haggin and Burke themselves had very political views of where they wanted the impacts of this event to go. As two seniors who planned to pursue careers in law, their opinions were clear and straightforward.
"On a local level, I hope people start taking action," Haggin added. "I think it's really easy to post on social media and say, 'We need gun control.' Obviously that's an important way to spread the message, but unless you go vote or go speak or go rally or do something you believe in, all it really is is words. On a national level, I hope legislative actually listens to everything and actually implement change. If there's nothing to vote on, we can't vote for it."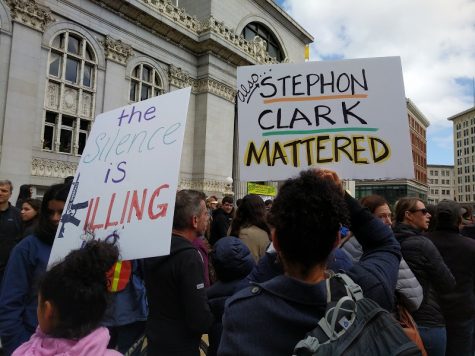 "The message I would want to send to the government is listening to the people you're representing, not the people who are endorsing you," Burke concluded.
The overall environment of the event seemed to agree with Burke and Haggin's statements. It is obvious the community has done their part in sparking awareness, not only in a few areas but across the entire nation. Now, it is simply up to the government and whether or not they will act upon this plea. Until then, the people will not quit in emphasizing their stance. As Burke stated, "There are people who are willing to fight for what they believe in," and that was exactly what these citizens intended to do.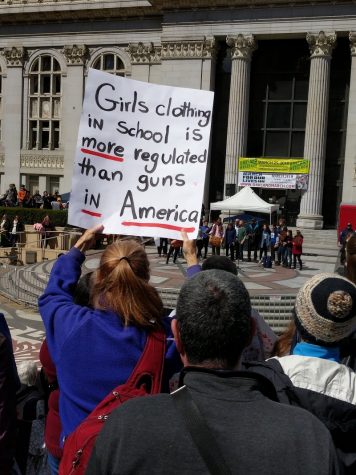 About the Contributors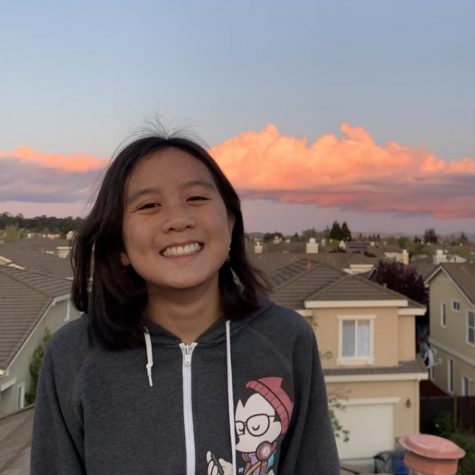 Danielle Tran, Editor-in-Chief
Danielle Tran is a senior at Dublin High and one of this year's Editors-in-Chief. She holds a deeply-rooted passion for writing, and has dreamt of becoming...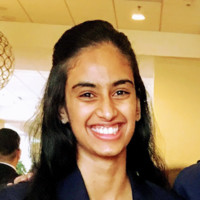 Kaushikee Nayudu, Editor-in-Chief
Kaushikee Nayudu is a senior at Dublin High and the Editor-in-Chief for the Dublin Shield where she enjoys writing articles covering a diverse range of...