Student Spotlight: John Fulgado
Senior John Fulgado is a passionate musician who has devoted nearly his entire life to music. After releasing two original piano music videos and with many more to come, he has caught the attention of those around him with his music. Here, he answers several questions about his love for composing music.
Tell us about yourself and your music background.
I'm a senior in DHS and I've been playing piano for 14 years, and I recently started composing music last summer and I want to become a music major and I love music.
Why do you love music? When did this passion start?
When I was younger, I didn't like to practice piano, but in middle school, I really started to enjoy it because I found the sound of piano music enjoyable and it helped relieve my stress as I went into high school.
What are your future career goals?
In the future, I want to be a music composer, performer, and music teacher. Overall, I love playing piano, performing and teaching, so I want to do all three.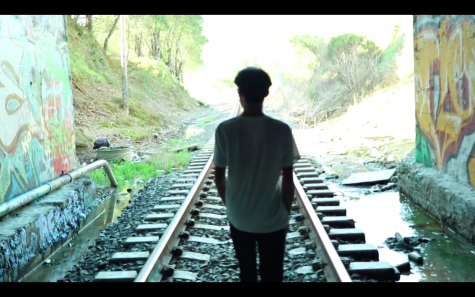 What can you tell us about your songs?
I have made two piano songs called Memorhythm and Secret Sidewalk and I have another song coming out at the end of March. By the end of high school, I plan to compose a couple more songs and do song covers for a variety of songs. I got into composing and uploading music only in the past year, but I intend to do so more often by the end of my high school career.
Who has helped you in your journey as a musician?
My parents have supported me throughout my music career in high school. When I told them I wanted to become a music major, they were hesitant, and they still are, but they are still showing support for me regardless. I thank my friends for their strong support for me by watching my music videos and their general support for me as a musician. Chris Thatch helped shoot and record my music video for Memorhythm and Michael Lee assisted me in recording my music video and Jeffrey Cho helped me edit my music video for Secret Sidewalk.
What other instruments or musical endeavors are you in?
I have been in Show Choir for all four years of my high school career, and singing is a passion I developed throughout freshman year, when I first started Show Choir. Since then, I have grown to love the people in choir and singing in choir.
John Fulgado is in the Talent Show on March 15, so show your support for John and the other participants by attending  the Talent Show.
Here are the songs that John has composed:
Secret Sidewalk: https://www.youtube.com/watch?v=T3SQv1wkACM
Memorhythm: https://www.youtube.com/watch?v=Mal6IqXFsF0
About the Contributor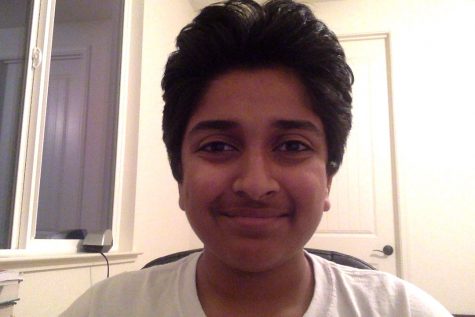 Vikram Nithyanandam, World Editor


Vikram Nithyanandam is a student of the class of 2019. He loves to write articles on current issues and world news related to any political or economic...