DHS Celebrates International Women's Day with Love and Unity
We seem to be living in a era of constant uncertainty and reinvention. Constant upheaval has become a new social norm with social movements against political leaders, protests for pertinent issues ranging from gun control to white nationalism to sexual harassment in the workplace. It is easy to be dissuaded by the media to believe that society is heading towards an apocalyptic end reminiscent of the opening of a dystopian novel.
However, we're also privileged to be living in a time of change. With technology, we have a growing platform to magnify our voices to impact our local and global communities. It is days like International Women's Day, on Thursday, March 8th this year, that serve as a powerful reminder of our capacity to generate genuine change as a united community.
The purpose of this year's International Women's Day campaign was #PressforProgress. In a year of increasing political turmoil and social conflict, it was imperative that we advocated for the rights of women and displayed our support. All Dublin students and faculty, male and female, were highly encouraged to participle by wearing purple and pledging their support.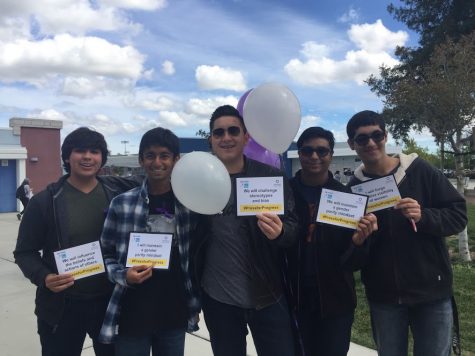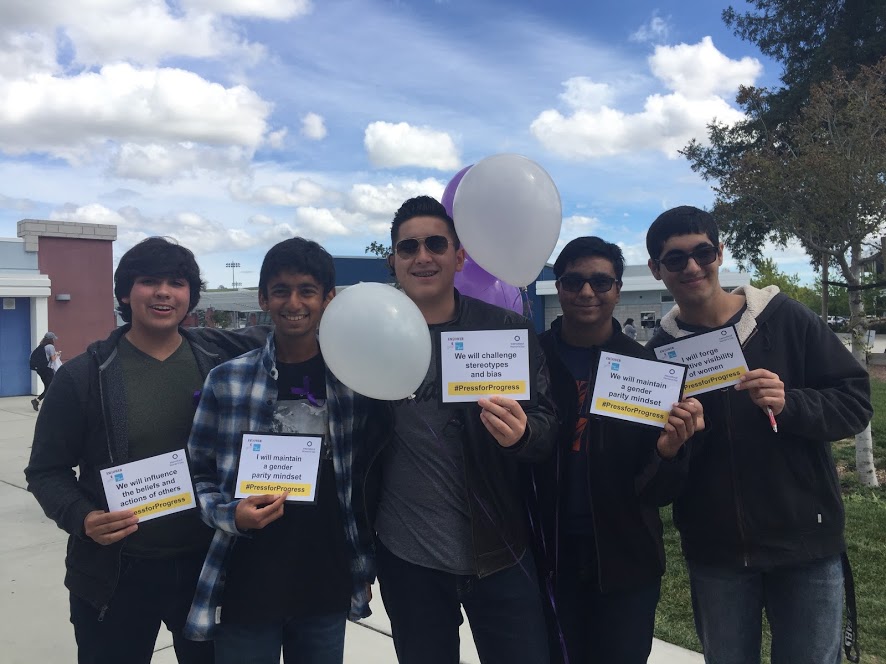 Students joined She's the First, Girl Up, and Empower in supporting women in the developing and developed world. Students posed with customized selfie cards with messages ranging from "I will help end gender parity" to "I will advocate for the rights of women."
Furthermore, students held important conversations on the subtle sexism in our society and the manner in which it could be eradicated. Though wearing a certain color and posing with selfie cards won't eliminate gender inequality, it was clear that students were open to having the conversations needed to take the next step forward. Taking a moment to appreciate the important women in your life and the obstacles they've had to cross empowers young men and women at DHS to fight for better standards for women around the world. Junior Maahum Sahub stated, "International Women's Day is a good opportunity for people to take a minute to reflect on the society around and how it enables rape culture and violence."
Senior Shayari Saha mentioned that her idea of International Women's Day "promotes equality and celebrates women rather than putting them down or showing their flaws." For all the ambitious young women at DHS, this day was an important reminder that had a community that would support them and a safe space to express perceived injustices.
Students, both male and female, were extremely supportive of the event as well. They expressed their support for the feminist cause and listened to volunteers explain the importance of the day, in addition to pledging their support and posing with selfie cards reaffirming their commitment to the ideals of International Women's Day.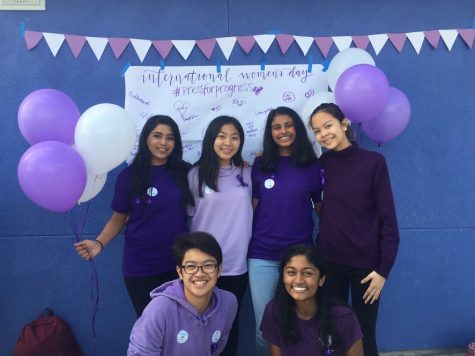 Senior Neil Bedi felt that the importance of the event was "recognizing the fact that its 2018 and women don't have the same rights as men. We need and will need a day like that until we reach the point where women are truly equal to men."
Michael Ruegg, the AP Seminar and AP European History teacher, encapsulated the meaning of the day in a simply quote affirming that "women are excellent, just as good as men. End of conversation."
Sara Hollison, the sophomore advanced English teacher and one of the Girl Up faculty advisors, expressed the value she hoped students would take from International Women remarking that "I want my female students to know that they can be both loving and powerful. Kind and strong. Determined and humble. We can be it all."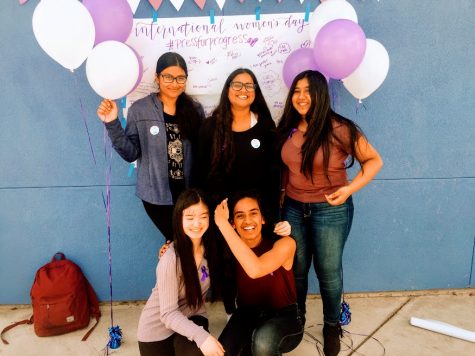 Empowering young men and women and providing a reminder of their capabilities and choices in life. Regardless of gender or the path an individual desires to take, they are deserving of the same rights and opportunities as anyone else. After all, we cannot expect to prosper as a community or world while repressing half of the human population.
International Women's Day was an important reminder of these ideals and conversations we must be open to as community to ensure that women are being respected. However, as Akshit Mehta brought up, giving recognition to and recognizing the value fo women shouldn't be relegated to one day of the year, "it should be every day."
About the Contributor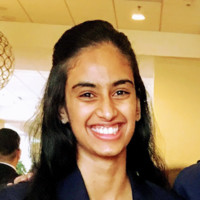 Kaushikee Nayudu, Editor-in-Chief
Kaushikee Nayudu is a senior at Dublin High and the Editor-in-Chief for the Dublin Shield where she enjoys writing articles covering a diverse range of...