A Disastrous Flu Season Starts Off the Year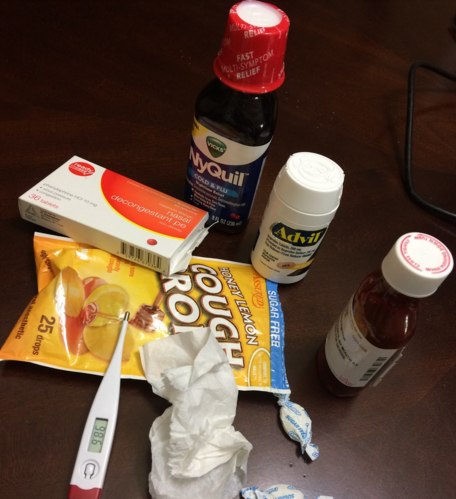 As with every winter season, the flu attacks the human population and takes the lives of tens of thousands unfortunate individuals. This year, the North American continent is suffering the worst flu season in nearly a decade. Every state in the the US except Hawaii  has been struck by the deadly virus, and the number of reported cases spiked just last week. The death toll for people under 65 in just California has tallied up to 74. An estimated 22.7 individuals out of every 100,00 of the US population have been hospitalized for the epidemic. Hospitals across the nation have been running out of rooms, and have resorted to building tents for patients overflowing the ER.
This disastrous outbreak is mostly attributed to the influenza virus's ability to rapidly mutate. Within the months scientists develop the vaccine prior to widespread infection, the strain may configure its external proteins, allowing it to bypass the immune system. The strain this year has been reported to be particularly deadly and difficult to prevent. In the predicament of the government shutdown, the CDC program will now be releasing updates about the flu season much slower than usual.
As the community of Dublin mourns the loss of a Kolb Elementary student due to an illness unrelated to the flu, school and health officials still have suggested extra precautions to parents with ill students. Although vaccines do not prevent infection from the currently most common strain of flu, they would greatly reduce the extent of illness. As it is predicted that it will be still some months to the end of flu season this year, do yourself and your peers a great favor by getting your flu shot today if you have not done so already. Be sure to wash your hands frequently, and avoid others who appear to be ill.