Fall Sports Have A Successful Season
Cross Country
During the season, the Boys' Varsity Cross Country showed consistency and traces of a phenomenal season. Once again, they were East Bay Athletic League Champions after finishing first in the championship meet on November 4, 2017. On the contrary, girls' varsity did not rank first, but they were still incredible as they broke many school records. In addition to being champions, the team was also accepted to participate in two major races: the Clovis Invitational and the Woodbridge Invitational. Dublin High's Boys' Varsity had an amazing performance during both, earning 2nd place in Clovis and 3rd place in Woodbridge. Being able to place in these meets ranked them as one of the best in the state, and recognized them nationally as well. Overall, Dublin High's cross country team  displays their ability to improve greatly and everyone is excited for what they will offer in the upcoming years.
Girl's Volleyball
Girl's Varsity Volleyball Team had another solid season, holding onto a total record of 15-16, and a 8-10 EBAL record.  Out of the 10 East Bay Athletic teams, Dublin was ahead of  high schools such as Carondelet but fell behind San Ramon Valley to take 6th place overall. During the NCS [North Coast Section] tournament, the team was able to beat Amador Valley in a narrow 3-2 win. However, their journey came short after falling 3-1 to Foothill in the second round. The team finished 10th out of 21 teams in the North Coast Section. Although this season was satisfactory, the Lady Gaels are looking to improve in the upcoming years.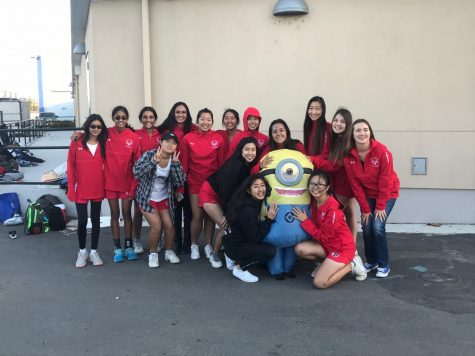 Erica Wang
Girl's Tennis
The 2017-2018 season was a rough one for Dublin High's girls' tennis team, as Varsity finished with a record of 6-12. During their NCS Tennis tournament, a majority of the team were able to win their first round, but they fell short at the second. In standings, the team came in 7th out of 10 teams in the East Bay Athletic League. Overall, the Lady Gaels acknowledge that there is still much room for improvement, and they are aiming for a better season next year.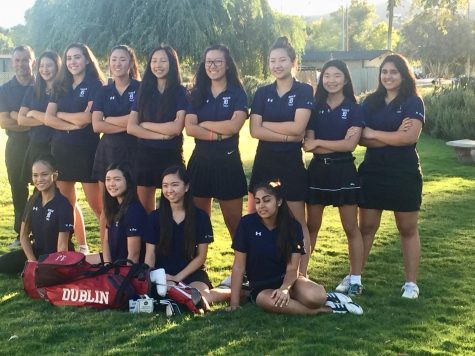 Kim Burch
Girl's Golf
The girls on DHS's Varsity golf team brought an amazing season for the school as they ended with a record of 12-6. In the East Bay Athletic League, they were placed in  front of Granada, but were behind Dougherty Valley. In the end, they ranked 5th out of 9 teams total. However, they played much better in the NCS tournament, ranking 4th out of 22 teams. Overall, the 2017 season was a great one for DHS's female golfers, and they are looking to be even better for next year.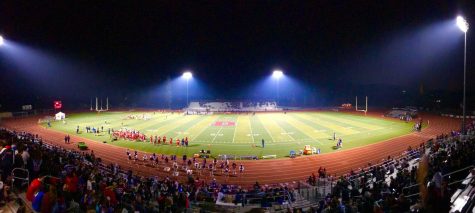 Mandy Tran
Football
Dublin High's 2017-2018 football season was not the most impressive, as Varsity ended with a record of 4-6. In the East Bay Athletic League, they earned a 2-6 record, which placed them ahead of Livermore and Dougherty Valley, but still placed them as 7th out of 9 teams. On a larger scale, they were 15th place in Division 1 (North Coast Section) out of a total of 21 teams. One of the most notable games during the season, however, was one of their last games, where they conquered their rivals Dougherty Valley with a huge 42-7 win. Overall, the football players have had a rough season, and they are aiming to improve for a much better one next year.