Senior Night Ends A Successful Season in The Gauntlet
The Last Tailgate. The Last Powder Toss. The Last time in the Gauntlet. The Last DHS Home Football Game. For the seniors, Friday's game against Livermore was their last ever in the Gauntlet, but Dublin's victory made a last-ing impression.
Because it was the last home game of the season, Senior Night, seniors within the football, band and cheerleading programs were recognized. Relishing the applause from their fellow classmates and the support of their families, these seniors walked down the red carpet on the field.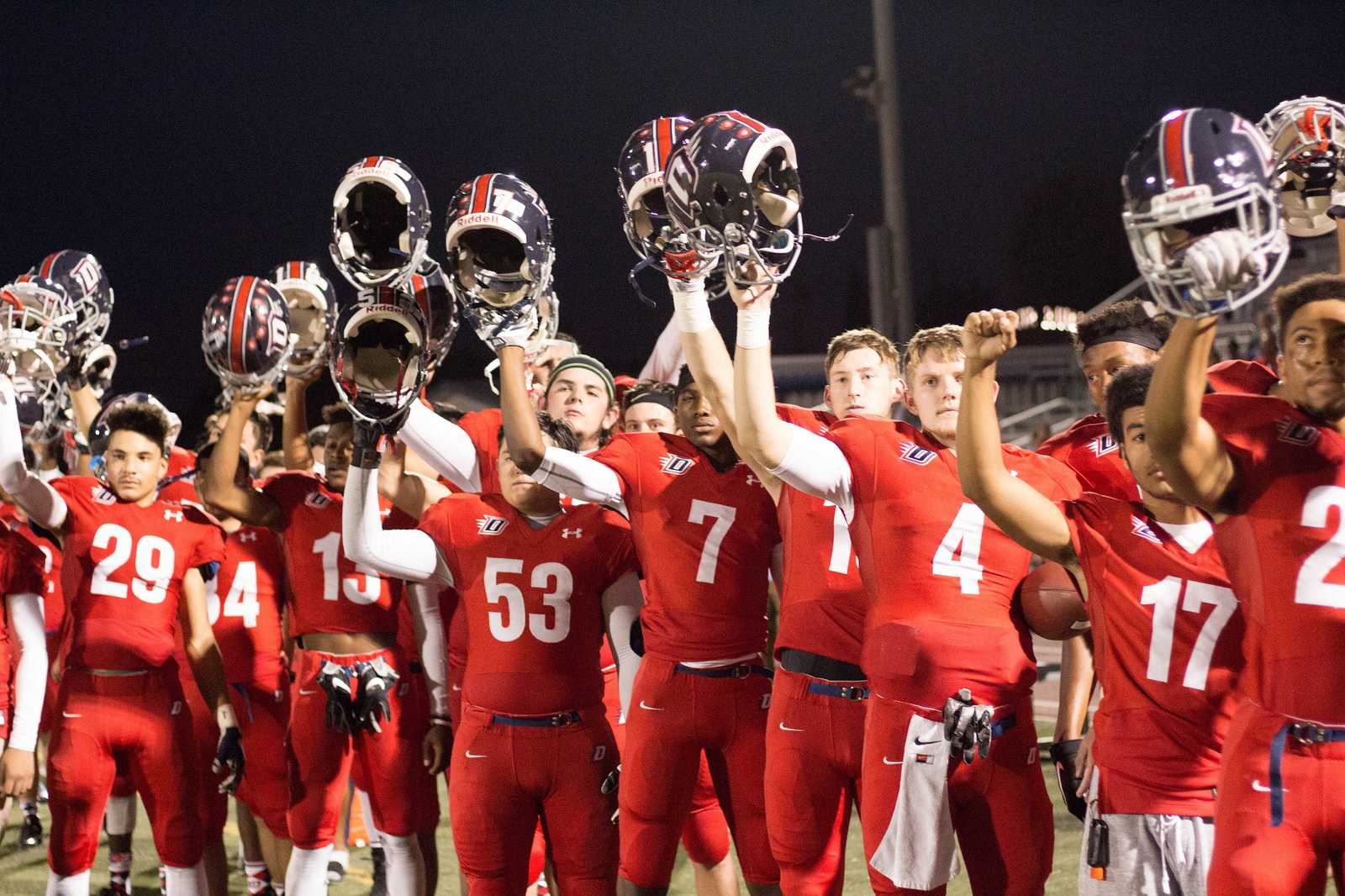 Senior Night also provided recognition to those who have participated within the DHS community for the last four years. The game is not just for the students, but for the families who have supported their children during their time at DHS.
After the ceremony, members of the senior class flooded the front rows of the student section, eager to lead the Gael Gauntlet's cheers one last time under the Friday Night Lights. As the night progressed, the crowd's spirit amped up just in time for the red and blue powder toss in the stands.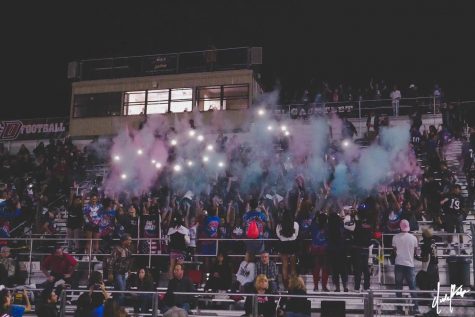 The Dublin Gaels proved to be victorious with a 26-16 win. Seniors Dylan Grant and Jared Smart were powerhouse players who added the numbers to the scoreboard, adding to the intensity and excitement to the EBAL game.
Though it's only October, the fact that the Livermore game was Senior Night is a reality check  for the class of 2017. There is less than 6 months till graduation, and they should  soak up every touchdown, every game and every experience.
To See More Pictures Go Here: http://www.trishaphotography.com/dublinvslivermore
http://www.duderalph.com/Dublin-vs-Livermore
https://m.flickr.com/#/photos/[email protected]/sets/72157672011315663/