Singing Club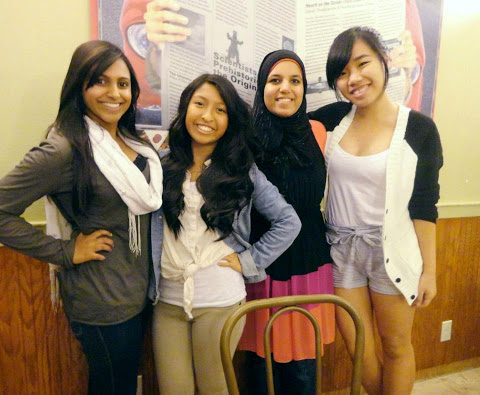 Fun, passion, hanging out, and definitely singing, are all reasons why students at Dublin High School should join the singing club.
Singing club is one of those places where a student would always feel accepted and comfortable. Students can build confidence, experience and have fun at the same time. Listening to music and jamming to instruments is a great way to spend a lunch break.
"The first time I started singing club was terrifying because I was very shy," senior Jerilynn Meneses says. "But with the encouragement of the leaders and the people in the club, I felt like I belonged there."
This small club makes a big difference to people that join because it makes people feel welcomed.
In a regular meeting, club leaders, who are DHS students as well, choose songs and everybody would get a chance to sing along. If a student is feeling spontaneous that day, they would choose a song and then sing to their peers.
"Singing Club gives everybody a chance to have fun whether if you are shy or not," senior Erika Lacsamana explains.
Lacsamana, the president of the club, helps organize a plan activities for the students who decides to join. Some activities that are planned are singing together and icebreakers.
Students are also encouraged to bring their own musical instrument if they like. Many students have brought small portable instruments such as ukuleles, harmonicas, and even maracas.
"I like to bring my ukulele because it gives me an excuse to jam with my buddies," junior Casey Tanod says.
It is a fun way to jazz up the club and make things even more interesting. It also shows more character because it shows how people express themselves.
Singing club is a place where students can express themselves and enjoy time with their friends.