I Scream for Ice Cream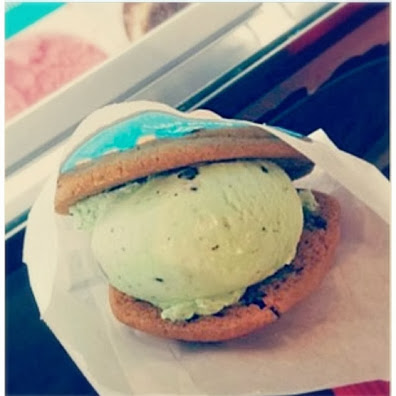 Cream is a little shop located in Walnut Creek and Berkeley. This place is filled with the aroma of baked goods and cold treats. Students go in to be welcomed by the staff and enjoy a nice cookie sandwich.
It is strange because the city of Dublin contains many ice cream places such as: Dairy Queen, Baskin Robbins, and Cold Stone, but what makes Cream, that is in a different city, worth the drive? In the little shop of Cream, they have a variety of fresh baked cookies and and the choices of ice cream to top it all off. Normally, customers have to choose a flavor and just have it in a cup or cone which is basic. Cream stepped up their game and made their sweet treats more unique than the rest.
"I enjoy Cream because the cookies are so good!" junior Luckshay Sharma said.
The Cookie sandwich is a unique touch because not many ice cream places have them. In stores they have ice cream sandwiches but ice creams with fresh cookies were never known before. This shows a uniqueness Cream has compared to other shops. Other creameries do not serve ice cream in cookies like Cream does.
"Not only does the cookie taste really good, but the whole thing in general is amazing!" junior Edwin Manlapaz exclaimed.
Its popularity became apparent when many photos were advertised by students on a website called Instagram. Students would travel miles with their friends and families to see what the buzz was about.
The ice cream that the known shop serves is creamy and contains flavors that drive students of Dublin High School wild. It is a great spot to sit back, relax, and enjoy a scoop.