Junior Prom: Stress for the Dress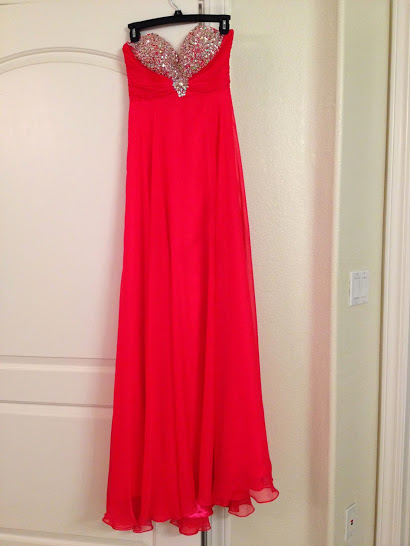 The day that girls have been waiting for, but boys have been dreading. The time where girls spend weeks on end looking for the perfect dress, and the boys wait until the last minute to get fitted for their tuxedo. Junior Prom is around the corner, and girls are ready to dress to impress. Although, this night wouldn't be Prom, without Stress for the Dress. Shopping for the perfect dress, can have a different effect on people. One can either be stressed until the very end, or procrastinate until the last few weeks.
"I look for something that shows my personality, and makes me feel confident". Junior Caitlin Carrion says.
Looking for that special dress for the special night, takes a lot of picking and choosing from multiple dress shops, and deciding whether or not you want to keep looking, or make your choice right then and there. It's not finding the dresses that are hard, but it's choosing the right one to make your night worth while. Not only for you, but it also crosses your mind about what other people might think about you and how you look in your, "Dream Dress".
  "It's very stressful because sometimes you're more stressed about what other people will think, rather than what you really want," Carrion adds.
Being one of the most awaited dances of the year, Junior girls especially, want to make this a night to remember. That being said, the earlier girls start looking for dresses, the higher advantage they have of finding the dress of their dreams. Although, just because you find the perfect dress, doesn't mean someone else won't have the same dream dress. That adds on more stress than the whole process all together. Finding a dress that no one else will have, or worrying that someone already bought the dress you've had your eye on for weeks.
"It's definitely trying on the dresses that are stressful, as well as trying not to buy every dress that you see", junior Katie Roderick says.
Prom is supposed to be "The Night to Remember" not "A Night to Stress" so while looking for that special dress, or preparing for the special night, keep in mind that it's your night to shine, and that no matter what, you WILL look beautiful.