Couples Corner: Valentines Day
"I think Valentines day is a day to appreciate everyone you love. I'm taking my girl out to a nice dinner and I'm gonna make it special," senior Peter Martinez says.
"I think it's kinda overrated, like it's cute and all but people make it a huge deal about this one day when they should be appreciating the people they love everyday. I hope Peter and I will just stay in and watch a movie,'' junior Nicole Overton says.
"I think it's great to recognize your significant other because they're really special. I think he's [Clark] going to cook dinner for us and were just going to watch a movie," senior Alexis Carino says.
"I think it's a cool holiday. I'm pretty sure she's [Alexis] cooking for me and we're just going to hangout. I just wanna let all the single people know that there are many fishes in the sea and to go where all the other single fishes are and have a great time," senior Clark Jackman says.
"I think it's a very special holiday, I love seeing all the couples and everyone appreciating their partner. I'll be spending it with Ryan Jacob Plauta, we're gonna go to the city and Pier 39 and have a great dinner at the Cheesecake Factory above Macy's. And to all the single people, if me and Jacob aren't hanging after hit me up," senior Kalim Ahrari says.
"I'll be spending it with my wonderful cuddle buddy Kalim. We're going to have a wonderful day on the town," senior Jacob Plauta says.
"I think it's a chill day. Like any other day. I don't think me and Dylan are doing anything special just hanging out," senior Caitlin Benoit says.
"I love Valentine's day. I'm going all out for Caitlin, just going to shower her with affection. I have a nice dinner planned out with a cute surprise. I hope shes ready for it," junior Dylan Tuell says.
About the Contributor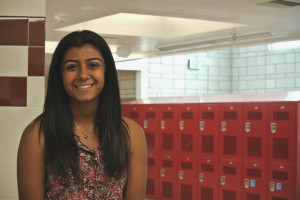 Menisha Sohal, Campus Life Editor
My name is Menisha Sohal and I am a junior at Dublin High. What I like most about journalism is the experience and challenges that I encounter. Dublin...