How to Make the Most on Black Friday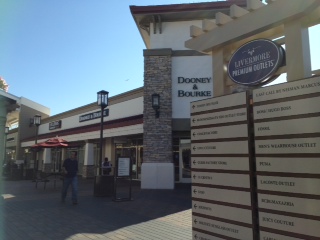 Discounted items. Long lines. Early morning. Cars driving. Busy stores. Full stomachs. Well, that can only mean one thing; Black Friday is just around the corner. With people starting to make their Christmas and holiday shopping lists, everyone is in a scramble to find the best deal.
Not only is there Thanksgiving day, but hours after dinner, shoppers pack in cars to go to their favorite stores in hopes of finding something perfect. Why? Because most merchandise is all marked off! The only night that crazy shoppers take themselves from store to store, searching for the most marked down item they have been waiting for since the previous Black Friday.
    Here are some tips for the Dublin High Students who are brave enough to go out on Black Friday! Wear something warm-Junior Megan Cheung says she wore many layers throughout the morning.
"I was in a sweatshirt and sweats, it was so cold," Cheung continues.
Make sure you have enough food for the long shopping day. Expect long lines, and go with others so you can take turns saving each other's spots. Bring a list of what you want, so you can walk in the doors with a purpose. Though you might think that Black Friday means extremely low prices, find and cut out coupons so you can pay the lowest amount possible. Lastly, scope out stores that are worth going to a week prior to Black Friday, this way you don't waste your time at a place that you aren't interested in.
Senior Hannah Lundberg went on Black Friday last year. She visited the  the mall for five hours with her friends-she seemed to be pretty satisfied with her purchases, and had a great day. Just like Lundberg, students can explore different stores on Black Friday, who knows you might go next year as well.
"I liked the fact that everything was a lot cheaper, but I hated waiting in the lines," Lundberg says.
If you need some ideas of where to go, Junior Dylan Tuell says he had gone along with his mom on Black Friday last year.
"We went to the outlets, and to Best Buy around 5 A.M. last year, it was probably the most convenient place to go,"  Tuell says.