College Spotlight: UC Santa Barbara
   Great weather, nice beaches, and a serene atmosphere are just a couple of things that make Santa Barbara so great. In addition, Santa Barbara is home to one of the nicest schools in the UC system, UC Santa Barbara.
   UCSB is a popular school in the UC system and it is the sixth largest school in the UC system when it comes to enrollment. UCSB is ranked 10th among public universities by U.S. News & World Report, and 35th worldwide among public and private universities by theTimes Higher Education World University Rankings. It also ranks number two in the world when it comes to impact in sciences.
   UCSB's athletics are also great. The university is best known for their women's basketball and men's soccer teams. This college also offers a wide range of intercollegiate and intramural sports, with anything from soccer to fencing and even alpine racing being offered to students.
   Santa Barbara offers over 80 undergraduate degrees, and 55 graduate degrees with focuses on the arts and sciences, and it is considered to be a "Public Ivy."
   "Santa Barbara is such a nice school, its got a nice looking campus, dorm live is easy going, and the campus has an overall calm atmosphere. even with all the partying we still manage to get work done," said Arun Bird, 2012 Dublin High graduate.
   Also, aside from being an awesome college, UCSB is located in a great area. Even if you aren't a beach bum, there's lots to do in Santa Barbara. There are museums you can visit, zoos, and even land and sea tours. Being on the coast, you could expect the weather to be very nice.
   "Going to UCSB was a great experience for me, I liked warm the weather, enjoying Halloween responsibly, and overall I liked meeting new people there one of which was Mr. MacDougall, " said English teacher Mr. Aminian.
About the Contributor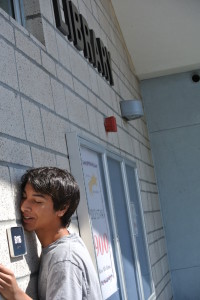 Liam Bird, Photo Editor
My name is Liam Bird and I am a junior here at DHS. What I like the most about Journalism is the fact that I can freely write about what I want and what...