Emerald High School on the horizon
Five decades ago, the city of Dublin opened its first high school. To this day, Dublin High continues to provide the community with excellent teachers, staff, and facilities. However, with the drastic increase in the number of new housing complexes in East Dublin, the number of high school students has increased as well. Now, with well over 3,000 students, Dublin High School has been overflowing for the past few years. 
The idea of establishing a new high school has been popular in East Dublin particularly for many years. After nearly a decade of disagreements, the location for the new comprehensive high school was finally confirmed last year at the Promenade, an empty lot bordered by Central Parkway and Dublin Boulevard. 
On August 4th, the new high school was officially named Emerald High School (the other two options were Alamilla High School and Parks High School). Last week on September 11, our Board of Trustees unanimously approved certifying the Environmental Impact Report, which detailed how the construction of the new school will be handled in the surrounding community. 
Emerald High School will be built in two phases. The first phase, projected to accommodate about 1,300 students, is estimated to be completed in the fall of 2022, and will cost about $166.2 million. This will include a two-story library, science labs, a gymnasium, locker rooms, visual and performing arts classrooms, a track, a football field, and eight tennis courts, as well as 22 basic classrooms. The second phase is projected to increase the total capacity of the school to about 2500 students in grades 9-12 and will require about $92 million. This phase of the project will add 27 classrooms, more science and engineering labs, a Performing Arts Theatre, and stadium bleachers. 
The latest update from the district included information on the official Emerald High School Groundbreaking Ceremony, which will be on September 30th at 5:30 pm. Due to social distancing restrictions and health concerns because of the pandemic, the event will be held via livestream. 
About the Contributor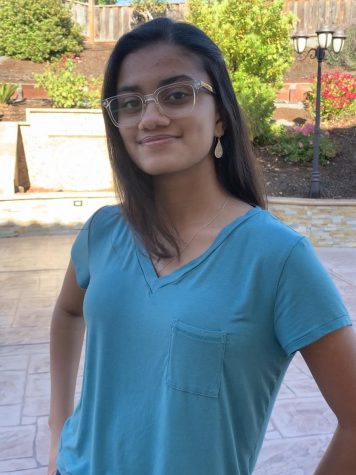 Parnika Karthik, Staff Writer
Parnika Karthik is a sophomore with a penchant for reading, quoting Hamilton for absolutely no reason, and complaining about homework. She is a member...