Dublin High Student Art Work & Art Show Review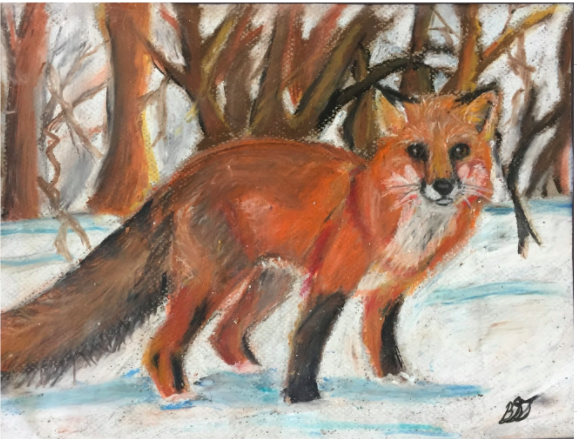 The Dublin High Art Department is showcasing student artwork from the year in conjunction with the Evening of the Arts celebration and the DHS Film Festival. The Art Gallery opened in Room N-104 on Tuesday, May 16, with an official community reception on Thursday, May 18, from 5:30 to 6:30 PM. It will be open to DHS students during lunch Monday through Friday until May 26.
The exhibit features the work of students in AP Studio Art, Intermediate Drawing, Intermediate Painting, Beginning 2D Design, Digital Animation, and Sculpture & Ceramics. It was fascinating to walk through the gallery, and see the broad range of art created by the remarkably talented students of Dublin High.
Visual arts teacher Mr. Noel Sollom-Brotherton was incredibly proud of the student showcase, and commented on the rapidly growing art program at DHS. "We've added a number of classes in the last couple of years, most notably AP Studio Art, which is being offered as a regular class instead of an independent study class," he said. "We have about 25 students this year, who are earning college credit for their art. Next year, we're adding a couple more sections of 2D Design, so the program is growing there as well. And we're introducing a new class — Intermediate Painting and Printmaking — which is going to be using an etching press, silk screen, and other media."
The artwork on this page is just a glimpse of what's on display. For more, please visit the DHS Art Gallery in Room N104 during lunch.