Shows To Watch and Avoid This Fall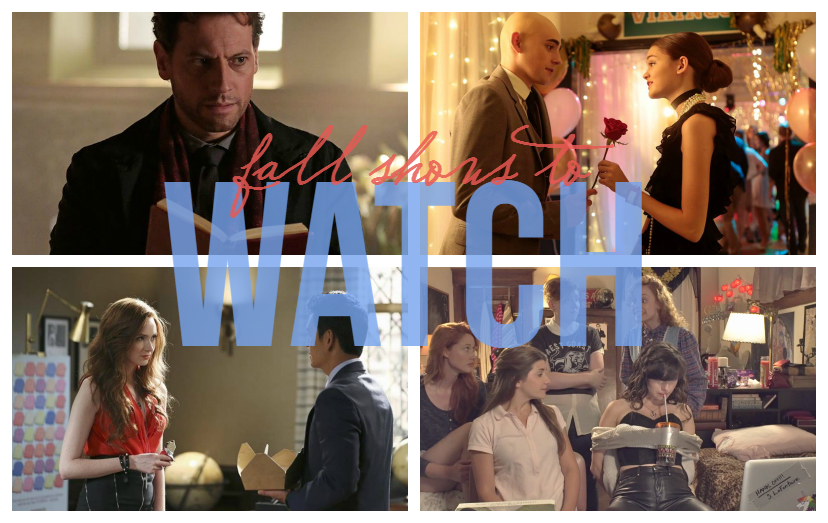 Watch:
Selfie (ABC)
8/10
Selfie, a modern adaptation of George Bernard Shaw's Pygmalion, is a corny yet relatable eye-opener. The show centers on social-media obsessed Eliza Dooley (Karen Gillan, Doctor Who), who takes etiquette lessons from businessman Henry Higgins (John Cho, Star Trek). With her social media obsession, Eliza Dooley is essentially an exaggerated portrayal of many modern teens. Selfie uses satirical humor to show how much technology and social media has taken over peoples' lives today.
Forever (ABC)
8/10
Forever is an interesting take on the usual crime show. The show is about medical examiner Henry Morgan (Ioan Gruffudd, Fantastic Four), who helps out with homicide cases. The thing is, Henry can't die. Every time Henry is fatally injured, he just emerges out of the the river a few minutes later, alive and uninjured. The main plot is Henry Morgan trying to find the reason behind his apparent immortality. A highlight of Forever is that they don't force the male and female leads to become a couple, unlike many other shows. If you like mystery, crime, and magic, check out Forever.
Carmilla
9/10
Carmilla is actually a webseries–not a television show; however, the series is just as engaging as any must-watch television show on this list. The webseries, based on Sheridan Le Fanu's novella Carmilla, centers on college freshman Laura Hollis whose roommate goes missing. It's like Buffy the Vampire Slayer meets Welcome to Nightvale meets The Lizzie Bennet Diaries. Not only is it well written and funny, it also has strong themes of feminism. Plus, because it's a webseries, episodes are only an average of three minutes long (which is fantastic for any time-stressed student) and can all be watched on Youtube.
Red Band Society
8/10
Red Band Society is a hospital dramedy–a drama comedy. I expected this show to be sad, since it is about the lives of teenage hospital patients, but the show is surprisingly uplifting and positive. It's like The Fault in Our Stars meets Grey's Anatomy–but funnier and a whole lot happier. Don't get me wrong–it has its tear-jerking moments too. But overall, it's a very positive and feel-good show. With an ensemble of characters of all different races, religions, beliefs, and sexualities, Red Band Society is also one of the most diverse television shows.
Avoid:
Once Upon a Time, Season 4 (ABC)
6/10
Many people have started to watch Season 4 of Once Upon a Time because of the new characters from Frozen featured this season. Despite being a fan of both Frozen and Once Upon a Time, many viewers agree that introducing Elsa (Georgina Haig, Fringe) and Anna (newcomer Elizabeth Lail) to Storybrooke was a bizarre and out of place move. Perhaps the show writers postulate that having Elsa's trademark blue Frozen dress will catch the eyes of potential viewers (this is probably why Elsa is running around the forest with a two foot long satin train). The only thing truly "Frozen" about Once Upon a Time is the character development and storylines of all the main characters.
Gracepoint
6/10
Fox's new 10-episode murder mystery Gracepoint, a remake of BBC's Broadchurch, might be intriguing to those who have not seen the original series. But as a fan of Broadchurch who has also watched the first few episodes of Gracepoint, I advise you to save your time and watch the original British series. The acting on both shows is fantastic, but the plot, cinematography, and music score is miles better on Broadchurch.
Mysteries of Laura (NBC)
5/10
NBC's new cop show Mysteries of Laura centers on the life and happenings of Laura (Debra Messing, Will & Grace), a cop who struggles to balance her job and parenting her two young twin boys. At forty minutes each, the episodes are long and tedious, and the plot is vague and banal. The attempts at humor are both trivial and trite, and do nothing to make the episodes more engaging. Watching each episode is as difficult as I imagine actual parenthood to be. If you're looking for a good crime show, look elsewhere.
Jane the Virgin (CW)
3/10
Jane the Virgin is about a woman, Jane (Gina Rodriguez, Our Family Wedding) who is accidentally inseminated when her doctor inseminates her instead of the intended patient. The acting, dialogue, and writing are actually executed quite well, but the premise of the show turned me away from watching more. The premise is odd, and not in the good way that would intrigue one to watch more.
About the Contributor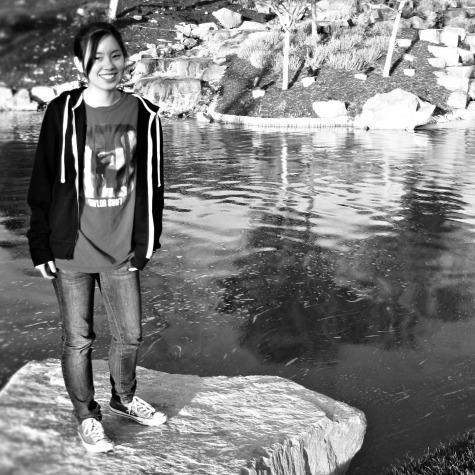 Elizabeth Fu, Editor-in-Chief
Elizabeth Fu, a senior, is the Entertainment Editor of The Dublin Shield and probably the biggest fangirl you will ever meet. She is extremely passionate...