Club Spotlight: Debate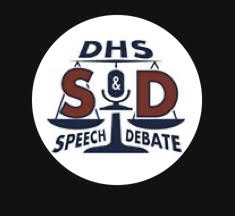 Debate is essential in our everyday lives, whether we realize it or not. We may not think of it as a debate but there are countless times when we are attempting to convince others that our ideas are superior. This is seen throughout our lives, whether it's arguing against your mom for another scoop of ice cream or debating to be the next president of the United States. 
Dublin High Students have a way to practice these skills such as research, communication, and presentation skills. These are skills that they can use for the rest of their lives. Debate is a formal contest of argumentation between 2 groups or individuals. It is a vital tool for developing and maintaining our democracy and our society. Discussions encourage students toward the ideals of reasoned argument. Additionally, discussion permits individuals to debate contentious problems while avoiding insults, emotional appeals, or personal bias. 
 The process of being part of a discussion offers profound and lasting advantages for people and their communities. With its emphasis on important thinking, effective communication, freelance analysis, and cooperation, discussion teaches skills that can be utilized in class, in political life, and in fulfilling their responsibilities as voters of democratic societies. 
 The Dublin High Speech and Debate Club fosters educated conversations and discussions about current events and controversial issues that affect broad audiences in society. Involvement in the club is as rewarding as it is time-consuming. During the competitive season, roughly September to May, members of the team are expected to practice outside of club time, attend weekend trips to debate competitions (many times in different states), and on-campus events. While joining the club does not require expertise in current events or public issues, a lack of expertise should not be a deterring factor towards prospective members. The club is always welcoming to new interested students. Debate is an amazing way to create new friends not only within your school but from all across the nation. Competitors form a tightly interconnected community dedicated to their passion for speech and debate. 
Speech and Debate not only benefits students in the real world but also in their classes. Students will profit in English and History as they will achieve a b ability to better articulate their thoughts. Students will learn critical ways to approach a problem, which can help them in numerous scenarios such as their science classes.  
 "I can pretty much define my life before I got into debate and after. I was really, really shy as a kid, and I've gone through speech therapy, so debate, on top of all other of its other benefits, is for me, significant in terms of personal growth and getting past barriers. Even people I've known between the two stages of my life know that I'm much more confident, well-spoken, and self-assured now. Debate has given me political, philosophical, and argumentative knowledge, and at the end of the day, it's also given me some of my best friends," one of the co-presidents of the Dublin Speech and Debate Club, Diya, explains, "Debate has to offer a competitive environment that's result-oriented. It's got a community within our school and within the country. It gives you knowledge about political topics and lets you understand how to think on your feet, which is vital for every English/history/gov/etc. class you will ever take. It gives you confidence and teaches you research skills, citing skills, and philosophical understanding. Debate is more than an activity, it changes your perception of the world for the better."
Overall, with discussion and practice, students can even expect to envision an improvement in their grades and abilities. The Dublin High Speech and Debate club meets once a week. Within debate, there are numerous events in which students can choose to compete in. 
For more information, contact the club on @dhssandd on Instagram and join the discord using this link: https://discord.gg/deY2Fx 
About the Contributor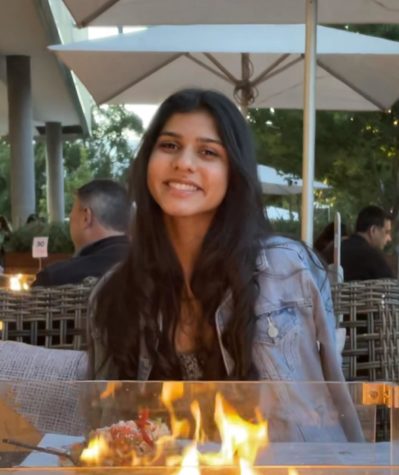 Samyutha Ayalasomayajula, Staff Writer
Samyutha Ayalasomayajula is a sophomore at Dublin High School. Some activities which she is involved in are Debate and Robotics. She recently found her...