Student Spotlight: Sonia Bulavko, Internationally Ranked Fencer
While fencing isn't always considered an integral part of sports in the United States, it has been a part of sports culture in the United States, and increasing in popularity, for several decades now. Sonia Bulavko, a junior at Dublin High School, is an accomplished fencer with several recent successes at national and international competitions.
Last week, at the Cadets World Cup in Klagenfurt, Austria, Sonia placed 8th overall. Just a few weeks before that, Sonia placed 6th in the Cadet Women's Epée event at the United States' fencing nationals hosted in Milwaukee. During this competition, Sonia also had the opportunity to fight a bout with a U.S. Olympian, Kat Holmes. Sonia also competed over the summer, placing 2nd at the Pan American Championships in San José, Costa Rica and receiving a gold medal in her age division at a competition in St. Louis, Missouri.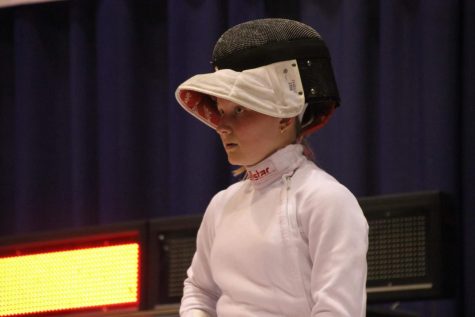 Despite her clear talent, Sonia explained that she only "started fencing about 4 years ago." While she was previously involved with ballet, she "wanted a sport with more action and adrenaline so [she] decided to start fencing and fell in love with it." While she initially struggled with the sport and began "losing passion during a plateau," her recent successes have revalidated her efforts and inspired her to continue training.
Sonia explained that despite the immense role fencing has in her life, with all the travel she does "it's really difficult to balance academics and fencing." While she's learned to take advantage of every opportunity to complete homework and study, it's naturally difficult to keep up with work when you're dealing with "long flights and jet lag every month." Sonia did mention that she's grateful for her teachers, who are generally understanding of her time commitments and willing to give her the time to catch up with assignments.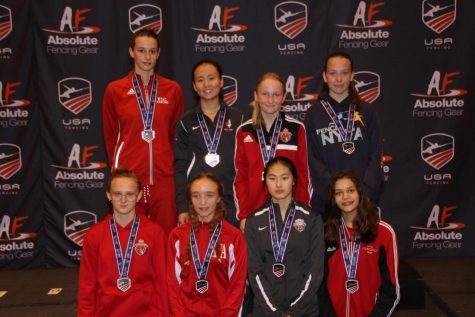 Even considering the struggles she sometimes has to face as a result, Sonia emphasized that she wouldn't give up fencing for anything as it has brought so much "joy into her life." Sonia explained that even beyond the development of impressive technical abilities, fencing has given her the "opportunity to see the world and shaped who she is in so many different ways." Ultimately, as she put it, "[she] wouldn't be Sonia without fencing."
About the Contributor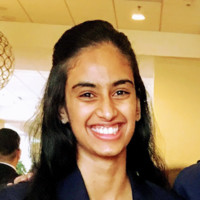 Kaushikee Nayudu, Editor-in-Chief
Kaushikee Nayudu is a senior at Dublin High and the Editor-in-Chief for the Dublin Shield where she enjoys writing articles covering a diverse range of...