Swimmers Begin Their New Swim Season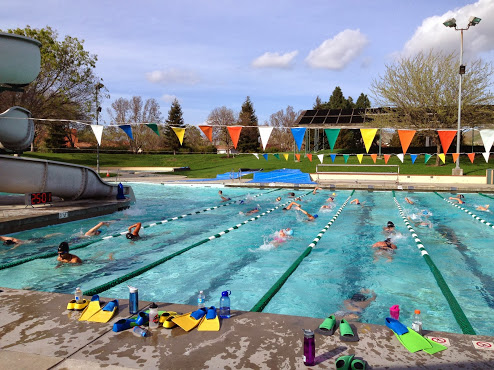 The weather is starting to heat up as Dublin High students get ready for the swim season. Although some swimmers have left the Dublin High swim team and have headed to college, new talented and excited swimmers are joining the swim team this year. With the new members on the team, this swim season will definitely be different. This year's head coaches are Coach Sollom-Brotherton and Coach Moirao, both teachers from the Dublin Unified District.
One unique aspect about the swim team is the fact that it is a coed team, compared to most other school sports that have separate boys and girls teams. The team is divided into JV and Varsity swimmers based on skill level.
While some students might just swim for fun, there are also many students on campus that are part of the Dublin High Swim Team, and participate in competitive races and training year round.
"We've got a record number of year round swimmers on our team this year who are extremely competitive and really well trained," Coach Sollom-Brotherton says. "So we are looking very promising right now."
"Before the season even started, we had conditioning, which basically helps us to stretch our body and prepares us for the water," junior Shelby Richmond explains.
Conditioning, held twice a week, started up right after the end of winter break, and continued until the start of the season. This conditioning put most of the swimmers in shape and ready for the real test to begin.
"The big story from our Acalanes meet– the varsity boys tied, which has never happened before, we've always lost, in the history of the school," Coach Sollom-Brotherton says. "So even though it's not a win, it's a tie. It's still pretty exciting because it really shows that we've come a long way."
This is Coach Sollom-Brotherton and Coach Jenn's third year coaching together and they are excited for the season. The season started well and Coach Sollom-Brotherton told the team that he has "high hopes for this year."
"I am very excited to be back because we are finally getting to the point where the team is growing and we are having some success," Coach Sollom-Brotherton tells. "It's pretty cool to see."
"Right now we are the largest team we have ever been," Coach Sollom-Brotherton shares. "We have got the most swimmers in the history of the team."
The team has practice each day after school as well as meets during the week. They are looking forward to a good season and hope to see many fans come out to support them!