Dublin Takes DUBS at HOSA SLC
California HOSA's annual State Leadership Conference (SLC) took place in Sacramento from Wednesday, March 22nd, to Sunday, March 26th. SLC is an educational conference for students interested in pursuing a career in the medical field and gives students opportunities to win awards and attend workshops to learn more about their intended field of study, such as increasing community awareness about health issues. This year, Dublin High School's HOSA chapter brought over 120 students from the Biomedical Academy to compete in Sacramento against schools from all over California.
In the months leading up to SLC, Dublin High Biomedical students prepared hard by working on their portfolios, creating projects to increase community awareness, and hosting events to deliver instruction on health-related issues for their respective competitive sections. Additionally, students studied hard for their exams, which was another way to place competitively at SLC. The students who placed in their events had their names displayed on a big screen, which was all photographed and documented on @dubhosa's Instagram story.
One such project was the Stop the Bleed: School Shooting Emergency project, led by Natalie Budiman (11) and Seoyun Kim (11). "We have developed Stop the Bleed: School Shooting Emergency Preparedness over a course of about 2-3 months," answered Budiman, when asked about the process behind the project. The project aimed to educate students on school shooting preparedness, and how to stop excessive bleeding. In order to increase community awareness about their project, Budiman and Kim hosted workshops at school, giving students a hands-on experience. "So far, we have led two sessions of our workshop, instructed over 70 students on bleeding control methods, and provided kits to help them practice their skills."
https://drive.google.com/file/d/14JbKa1HivlJg2HrQKFnt2uUr5CQ3b6kw/view?usp=share_link
Caption: Stop the Bleed workshop co-host Natalie Budiman demonstrating to students how to use the blood-simulator training kits properly. Photo Credits: Seth Kwan (12).
On the other hand, many students focused more on social media for their projects. Nom-Intolerance, developed by Diane Ting (11), Aarya Umrani (11), and Anishkha Bhavanasi (11), was initially a passion project started by Ting to raise awareness for food intolerances and affordable food options. To increase community awareness on this subject, Umrani and Bhavanasi joined Ting in researching many food intolerances and making informational posts on Instagram. In addition to educating students on food health, the trio has also added a bit of fun into their project. "We also make recipe posts that offer food substitutes for classics and favorites so that people with food intolerances can still enjoy the foods that they love", answered Umrani.
Although HOSA SLC was a competitive event, it provided competitors many learning opportunities and takeaways. Many students were also able to genuinely enjoy and gain a lot of knowledge from researching for their portfolios and working closely with teammates in creating campaigns and hosting events. If students are interested in competing with Dublin HOSA at SLC next year, make sure to check out @dubhosa on Instagram for more information on how to join.
About the Contributor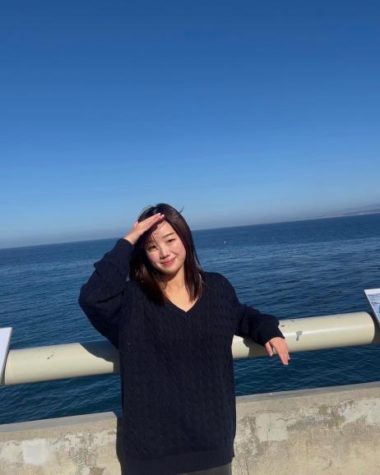 Jessica Wang, Managing Editor



Jessica Wang is a current junior at Dublin High School, and this is her third year with the Dublin Shield. She has loved writing and art ever since...