Gael Force Robotics Shine in the New Year
Just one week into the new year, the Gael Force Robotics were hard at work competing in the VRC, 2023 Northern California – Silicon Valley – Spin Up Tournament #1. Five teams from Dublin High entered the tournament and brought great results for the school.
For the 2022-2023 season, the main game of the VEX Robotics Competition is called Spin Up. In this, there are two goals set up on opposite sides of the field and teams attempt to shoot yellow foam disks into the goal for 5 points each. However, if they miss, they will give the opposing team one point instead. In addition, there are four rollers set up on the field and by spinning the roller to the correct color, the team can receive 10 points for their owned roller. At the end of the match, teams get three point bonuses for each tile their robot is covering, but won't be able to expand horizontally in the last 10 seconds. The match starts out with a 15 second autonomous period, where robots operate with user input and have a chance to score an autonomous win point. Afterward, drivers control their robots for one minute and forty-five seconds, trying to score the most points. 
With close to 60 teams entered in the competition, the Dublin High teams were able to top the rankings in various categories. Team 5327S earned the Excellence Award, the highest award presented in VEX robotics competitions. This award exemplified overall excellence in the performance of their robot and demonstrated their strength in various award categories. Team 5327A and 5327C were Tournament Champions, which was given to the two teams in the 1st Place Finals Matcha alliance of the event. 5327C also earned the Think Award, which applauds their development and implementation of quality robot programming to solve the game challenge. 
Elliot Leow, the main programmer for team 5327A, stated one of the most challenging obstacles the team has faced so far this season was the coordination of the various systems on their robot. They worked tirelessly to coordinate the intake of the disks and shot them in order to help them work seamlessly. Each team consists of around 15 people, each with different roles such as captain and driver, delegated to the h team members.  
On January 14th, there will be another robotics competition at Dublin High called Battle of the Bay. Be sure to cheer on Dublin and more information can be found here. If you are interested in joining Gael Force Robotics, their discord server can be found here. 
About the Contributor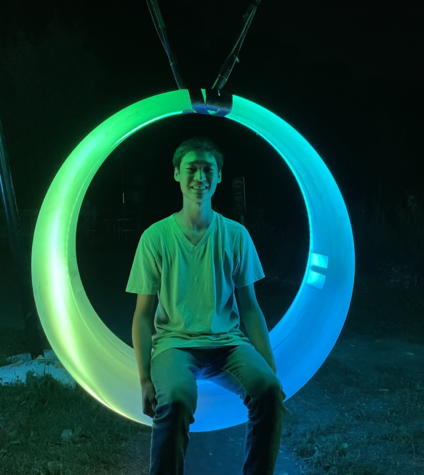 Alexander Suen, Staff Writer



Alexander Suen is a junior at Dublin High School. He enjoys writing about various topics that are popular and relevant. In his free time, he likes...