Middle College in DUSD
In past years, Dublin Unified School District developed a Middle College opportunity for high school students, connected to Las Positas Community College and other local high schools. This opportunity is a unique educational experience unlike a traditional high school.
Middle College is an alternative high school option for 11th and 12th grade students, with the option to take a combination of high school and college level courses at the local community college campus. 
Through this opportunity, students are able to complete college credits while simultaneously completing high school graduation required courses for one to two years. Ultimately, the student would graduate with a high school diploma and could potentially earn an Associate's Degree from Las Positas Community College if taken enough credits.
This is a great opportunity for students looking to advance their education further than high school level courses earlier on in their high school career. Dublin High School counselors especially recommend Middle College for, "students planning on attending a community college after high school", due to its efficiency. 
Furthermore, during their middle college career, students would still be considered Dublin High School students– meaning they are still eligible to participate in school activities including sports, clubs, dances, events and graduation at their home school!
The Middle College Program also requires structural changes including: changes in campus, schedule, transportation options, course level, and more. The program requires students to attend lectures at the Las Positas Community College campus, instead of online Zoom meetings or learning from their high school campus. Because of this, students would be working on a college schedule, in which classes would be spread out throughout the week rather than a strict daily amount of classes. Additionally, this means that students must provide their own means of transportation– public transportation, carpool, etc.
For the Middle College offered at Las Positas, Dublin Unified is one of three districts also participating in this program. Students of the Livermore Valley Joint and Pleasanton Unified School Districts may also attend, which brings in larger diversity of students. Specifically from Dublin High School, administrators expect to allow approximately 30 students to attend Middle College for the 2022-2023 school year.
The application opens February 1, 2022, and closes on February 28, 2022, which can be accessed at tvrop.org. Recommendations will be accepted through March 4, 2022. There were also informational nights being held February 1st – 3rd from 6:30 – 7:30 pm (bit.ly/MCHSzoominfo). If students are interested in this program at DHS, it is highly recommended that they ask their counselor for more information. 
About the Contributor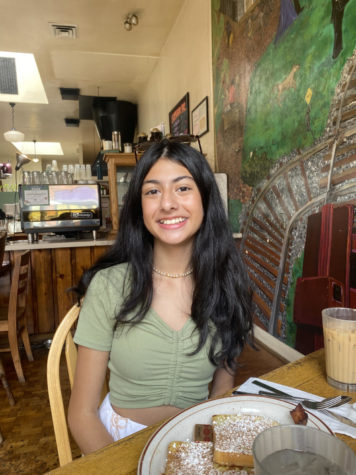 Meher Madan, Student Life Editor



Meher is a sophomore at Dublin High, and loves to write, play the guitar, listen to music and watch 90's sitcoms! This is her second year at the...