Creating a "Mindful Tomorrow": DHS students host first TEDx event
After many delays due to COVID-19, the TEDxDublinHighSchool team was able to hold their first speech webinar of the year on April 16! The highly anticipated webinar had an overall theme of "A Mindful Tomorrow." The goal of this event was to raise and spread awareness to students at Dublin High School and the Dublin community in general, which was achieved beautifully by the speakers. 
Pratham Dalal, a senior at DHS, commented how "the ability to take a topic, thoroughly research it, and present it to a vast audience in under 5 minutes is amazing." Each speech was done with utmost professionalism and seriousness.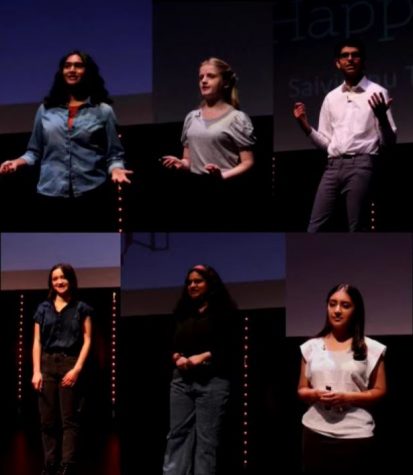 "A Mindful Tomorrow" consisted of six speeches, "Broadway Babies: How Teaching Your Children Jazz Squares Increases Their Chances Of Evading Automation", "The Media Dilemma", "Equal Education is a Lie", "How To Be There Without Being There", "Plant-Powered Happiness", and "The Invisibilities Around Us" given by Anjali Pajjuri, Spandana Janapati, Daniella Bara, Divya Gautam, Saivishnu Tulugu, and Brynne Currier, respectively. 
With the rise of hate crimes, many communities have started to see the discrimination that they face. DHS senior Ellison Lee noted, "[The speech] impacted me was as a fellow Asian girl, it hurts me when seeing how I'm being portrayed as an object or a killing machine," in correlation with Janapati's speech, "The Media Dilemma", which talked about the sexism that women face in Hollywood and the racist ways Asian women are portrayed especially in Western media. When asked the same question, Kasidy Karell, a sophomore at DHS talked about how Currier's speech about invisible disabilities impacted her the most because she has "friends who have disabilities", and have witnessed them being disrespected for it. 
With six different speeches covering diverse topics, the speeches touched many in the community! Esha Shenoy, a DHS freshman, added that her "favorite part about the event was that a wide range of topics was talked about." According to Shenoy, another feature that really added to each speech's charm and attractiveness was that "the speakers all seemed very interested in their topic."
DHS senior Divya Gautam, who gave the speech "How To Be There Without Being There", shared her experiences with The Shield, saying "I am so honored to have been a part of this event. It was an amazing and memorable experience that could not have been possible without all the hard work put in by the speakers and the TEDxDHS team." 
With all positive reviews, it's arguably a fact that TEDxDublinHighSchool's very first event of the year was a success! As they continue working hard, we at the Dublin Shield would like to congratulate them, and look forward to their next event! Check out TEDxDublinHighSchool's Instagram at @tedxdublinhigh.
About the Writer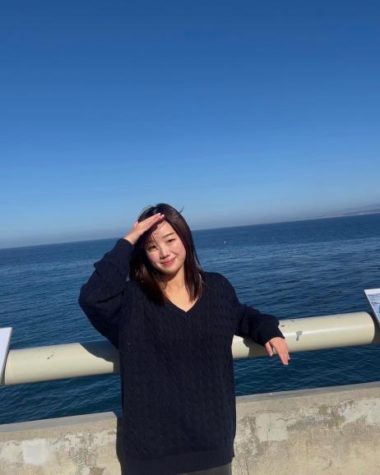 Jessica Wang, Layout Editor



Jessica Wang is a current junior at Dublin High School, and this is her third year with the Dublin Shield. She has loved writing and art ever since...