DHS Summer Fun! I Was a Tourist in France
This summer, I traveled through France, visiting Paris and Nice. As I traveled, I made it my goal to focus on the various differences in culture and lifestyle in France compared to here in California. One prominent example was that the majority of shops and restaurants in France closed on Sundays. When we first flew into Paris, it was a Sunday, and the streets were empty. We asked what was open on Sundays and found that the only shopping open was at the Galeries Lafayette, a mall selling mostly luxury brands. It had a gorgeous stained glass dome that allowed light to come in from the ceiling. This was the very roof that Jules Védrines landed on in 1919, and though he was fined for flying too low, he became known as the "first rebel in aviation history".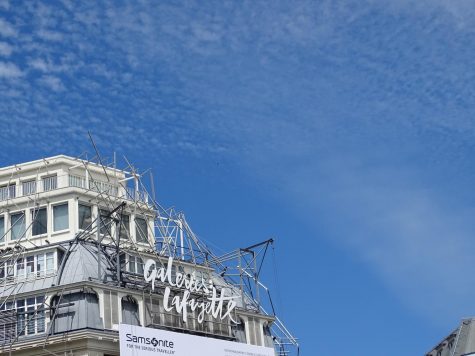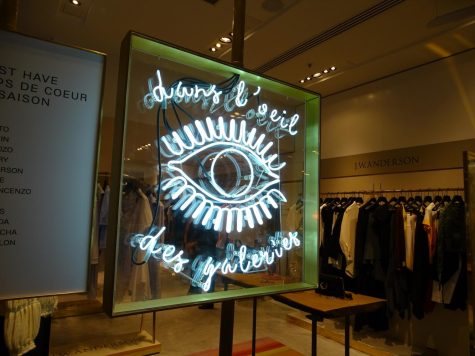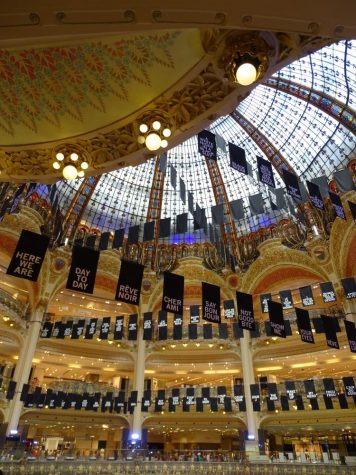 In France, most people can speak English, but if you show an effort to speak French, they are usually far more polite and willing to help. Before going to Paris, many people were surprised to hear that I was going, despite the terror attacks that had been happening. However, once we arrived, it was apparent that they had raised their security levels, for you would walk down the street and see armed soldiers, walking in formations of four, and bag checks at every entrance. Furthermore, there is generally a far lower rate of violence in Europe due to the weapons controls, and their news channels held only news of politics, not shootings and killings like one might see on the majority of American channels. Also, the food in France is far better than that in America, though it has large portions of bread and pasta. France's bakeries and boulangeries are often where most locals go for bread, and they buy bread every day. And yes, it is almost normal for people to walk down the streets holding a baguette, at least in Paris. (I counted one day while eating. I got to about 15 baguettes before our food was ready). Restaurants in Paris have the same easygoing attitude as most shops do. They seat you with a menu and give you time to decide. Most waiters and waitresses we had would not come over until we called. It became so noticeable that, when we got back, my mom would tell everyone, "In France, you go to a restaurant before you are hungry, for by the time the food comes, you will be starving."
In Paris, we visited most of the major tourist attractions: Notre Dame, the Seine, the Eiffel Tower, the Arc de Triomphe, Versailles (not in Paris), and the Louvre. We first went to Notre Dame, because it was a short walk from Novotel, the hotel we were staying at. Although it was beautiful, the crowds that flocked to the church took away from the calm and quiet of most churches. There was a bag check at the entrance, and we stood in a long line to get there. Inside, the intricate stained glass let in small amounts of light, which, creating a solemn, peaceful atmosphere. The church is known for its thousands of gargoyles and its part in the Hunchback of Notre Dame by Victor Hugo, including its Disney adaptation.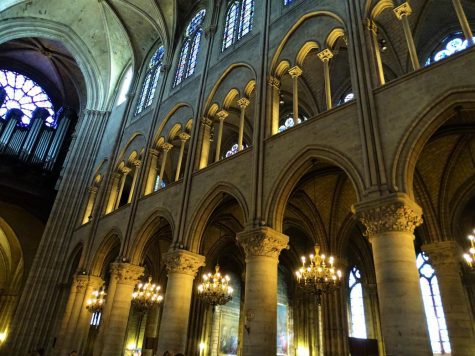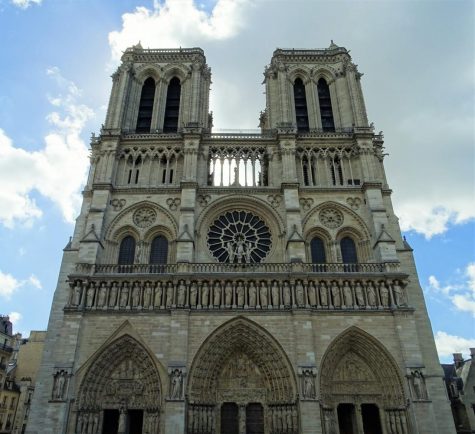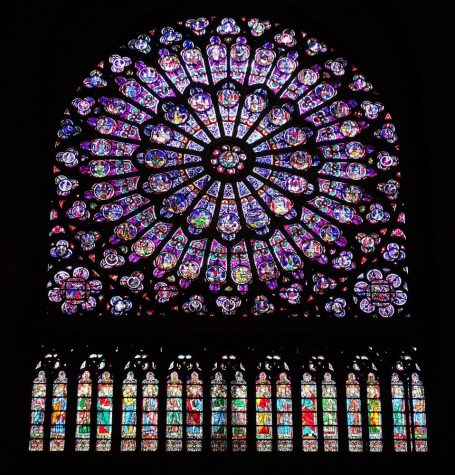 The river Seine is a 482 mile long river that travels through the heart of Paris. There are multiple arched bridges that cross this river, built in various styles. The river used to be a major transportation hub, and now it calls in tourists with its winding passages that pass through the beautiful city. There are many tour boats available that point out all of the main destinations, including the Eiffel Tower and the Louvre. We took one of these boats on our second day in Paris, and the tour guide provided wonderful stories about Paris, and the ride was a good rest from walking. The guide also explained how it became a tradition to put "love locks" on the Pont des Arts bridge. However, the locks became a problem after the tradition spread, and the bridge held about 700,000 locks, creating extra strain on the bridge. That didn't stop people from putting locks wherever they found the opportunity to symbolically express their love with a lock.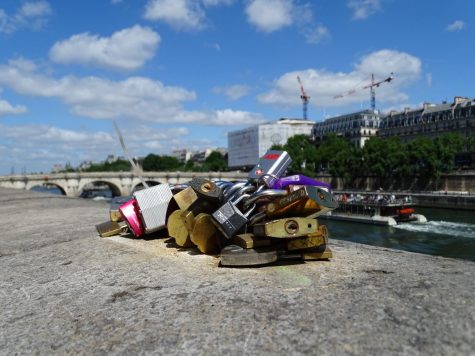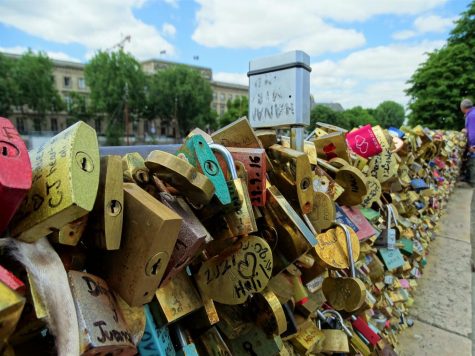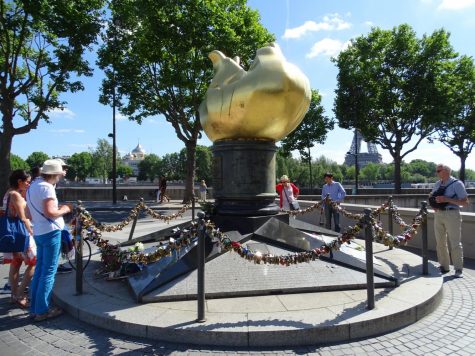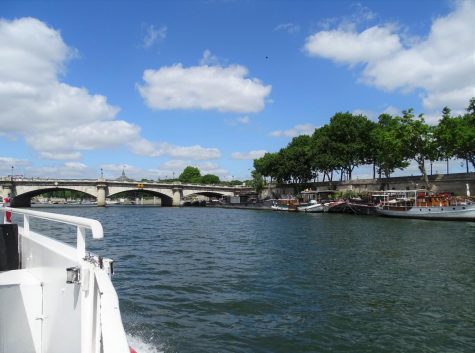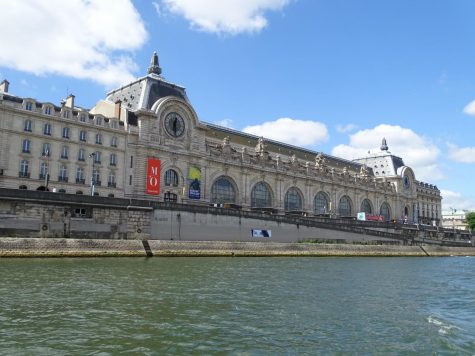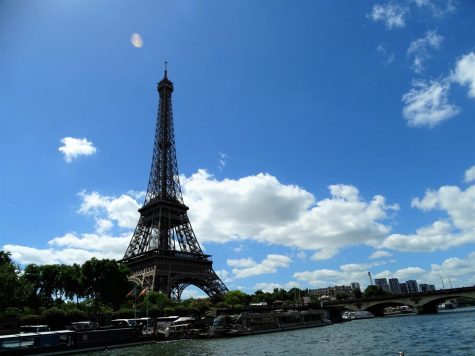 At 934 feet tall, the Eiffel Tower is a beautiful work of architecture that watches over the city. When visiting this monument, we bought tickets there and ascended to the second platform on a crowded elevator, packed like sardines. As we flooded out from the elevator, a breathtaking view was spread out below us: the city of Paris. At the second platform, at 377 feet tall, we could see  The tower was built by Gustave Eiffel for the 1889 Exposition Universelle to celebrate the 100th year anniversary of the French Revolution. It was planned to be taken down after 20 years, but it was saved when it allowed for the first radio transmissions. It was later used for military communications. Planning to avoid the crowd, my younger brother, my dad and I went down the 300 stairs. Going down the numerous stairs was breathtaking as I watched the ground slowly near as we descended. We still ended up waiting about 20 minutes for my mom and the elevator.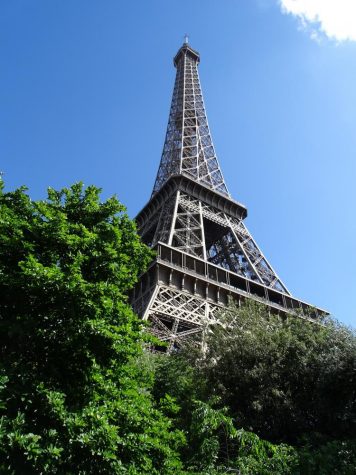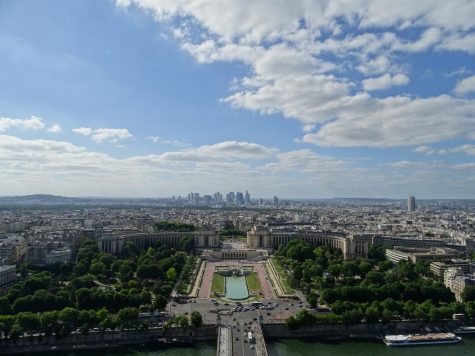 After going to the Eiffel Tower we walked along Champs-Élysées to the Arc de Triomphe. The construction of the arc began in 1806, and it was completed in 1836. It was built to honor the soldiers who fought in the Napoleonic Wars and the other wars France had participated in. The names of the generals who had participated in the wars are engraved into the arch, and the arc can be seen from any direction while walking along the Champs-Élysées.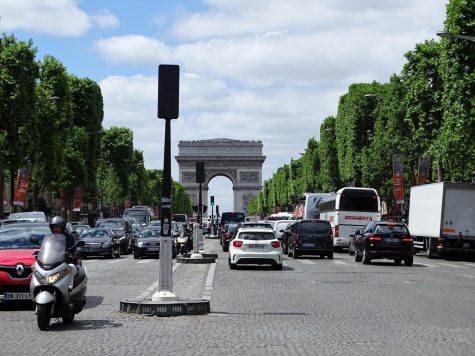 The amazing thing about Paris is that art can be found anywhere in the city, not just in museums. There are many street artists, and every corner has its own unique mood. The architecture is also exquisite, with a coherent architectural style that has evolved over time, carrying past characteristics with it.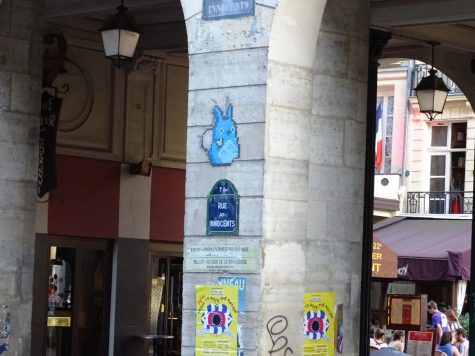 Paris (and Europe in general) holds a variety of small shops that would be nearly impossible to find in America. In the Passage des Panoramas, one can find multiple stores that sell antique and limited edition stamps. There are several antique book stores that sell original editions of comic books or books that may no longer be in print. My brother and I came across a minifigure store that sold miniature items and merchandise for books and comics like Tintin, Asterix and Obelix, and The Little Prince. After going in and looking around, the shop owner sharply told me to stop touching things after I picked up a T-shirt. However, I cannot be sure if she was short tempered because I was a teenager, a tourist, or both.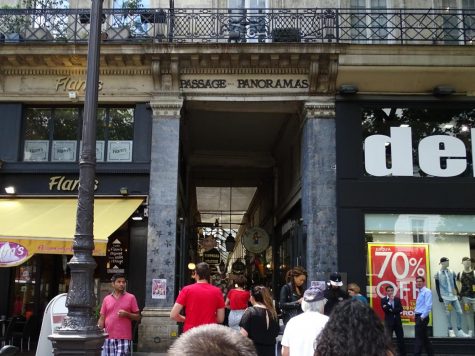 The next day, we went to Versailles. This palace is famous for its impeccable symmetrical gardens and its hall of mirrors where many of the king's balls were held. Though it was built before he came to reign, the palace is mostly connected with Louis XIV. Now, Versailles contains over 60,000 works, including the lavish furniture that adorned the many sitting rooms and bedrooms in the palace. Versailles is a major tourist destination and it had massive crowds and a line to get in. Many of the passages were difficult to walk through, especially the hall of mirrors, but once in the gardens, the crowds thinned out.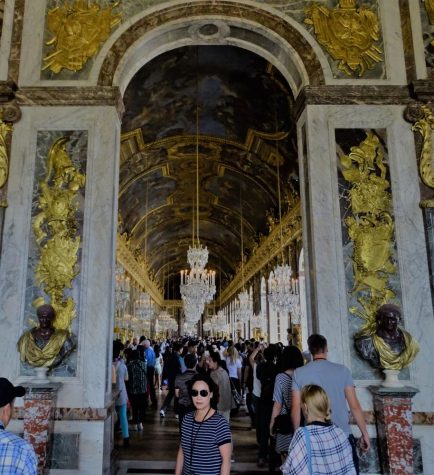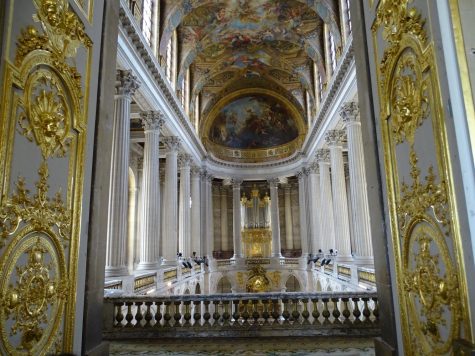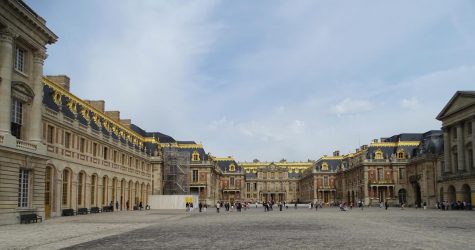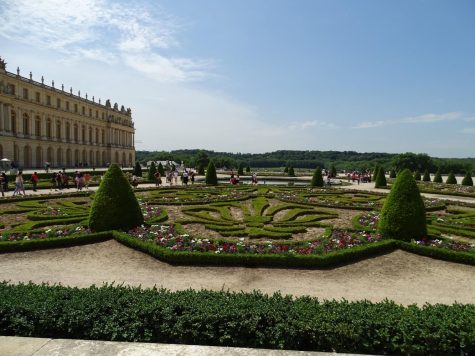 The Louvre is the world's largest museum and holds an impressive amount of art from various time periods from all corners of the world. It contains more than 380,000 works, though most are held in storage. This museum also contains the Mona Lisa, held in a bulletproof casein a room on its own. However, during the summer, the height of tourist season, a person would more likely have to force their way through the crowd to even see the work of art. I myself, however, found this museum hard to enjoy in the first halls of the museum, due to the number of people. However, once you get to the lower floors, the crowds are sparse, and it is more quiet, allowing one to focus on the art that lined the many rooms of the large museum.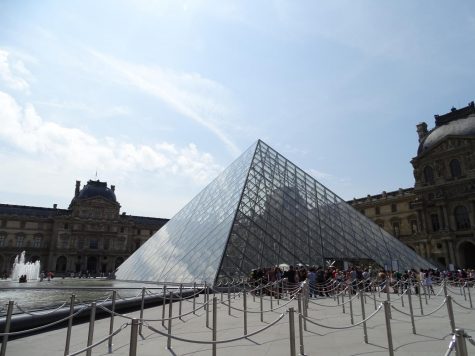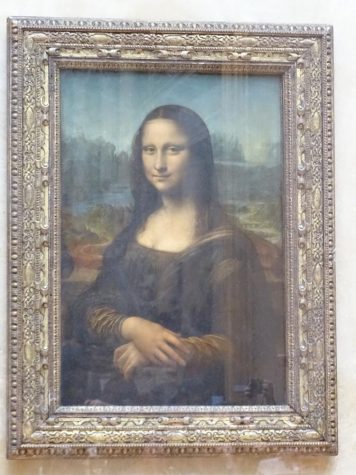 We also went to Pompidou, a museum of modern art. It was designed by architects Renzo Piano and Richard Rogers, and boasts many unique features, including escalators that are held outside the building to maximize space. It makes "each floor completely free and it can be used for all forms of cultural activities – both known and yet to be discovered" (Renzo Piano). The museum contains over 100,000 works dating from 1905 to the present day.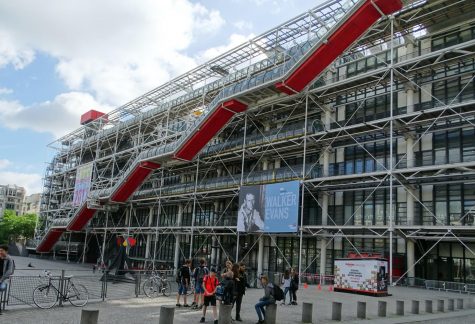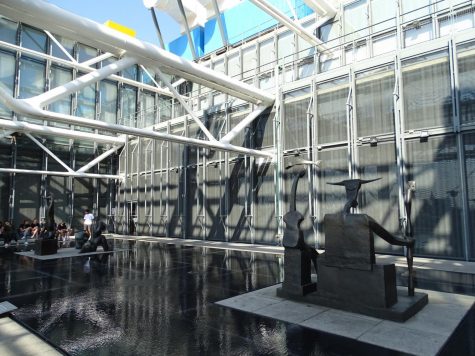 Nice is a beautiful coastal city right on the Mediterranean Sea, and its crystal clear waters and pleasant temperatures create the perfect atmosphere for a relaxing, easygoing vacation spot. When visiting the beaches, they have chairs and tables that you can purchase for the day, or they have areas of the beach where you can bring a towel and set up yourself. The beaches in most areas of the city are sandy, but there are also rock beaches, which are nice because you don't have the problem of sand, though it is difficult to walk on. The waters are an amazing temperature, unlike beaches here in California. Transportation in Nice is also easily accessible, for the city has a railway that makes a circle around the town, and its ticket prices are amazingly cheap. The tickets also include the bus that can take you to the neighboring towns, like Village d'Ez. This quaint mountain top village has a stunning view of the town and the water that stretches out as far as the eye can see. This village also contains the parfumerie Fragonard, and they have tours that allow one to see the manufacturing process, and information about each of their unique scents and where they come from.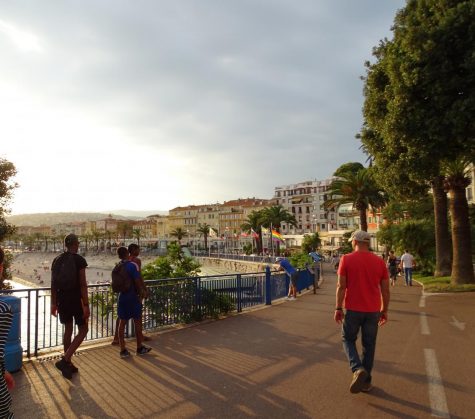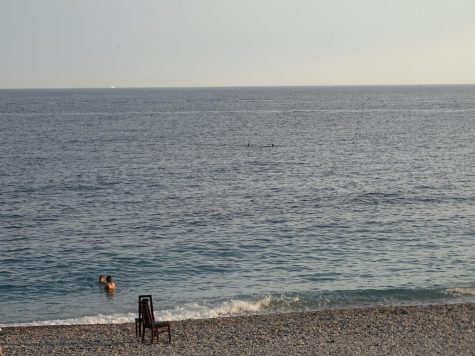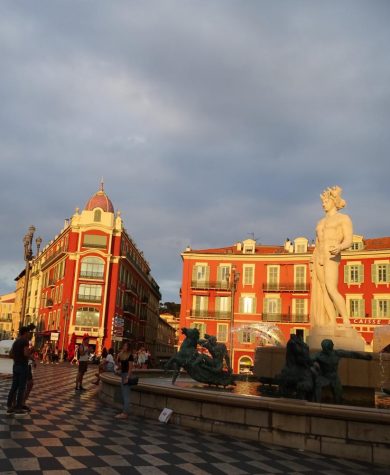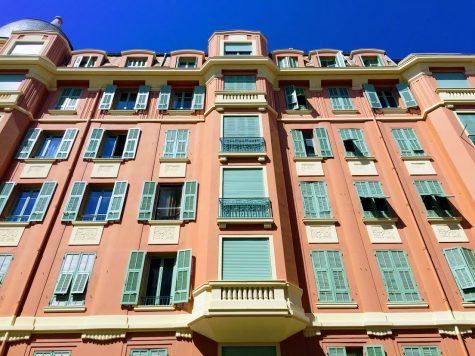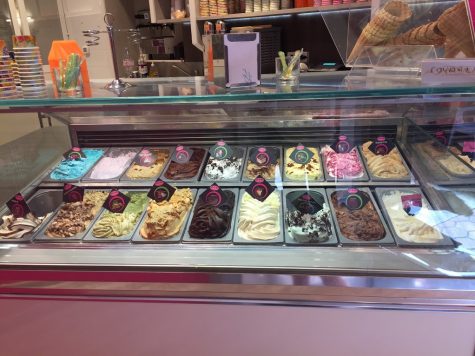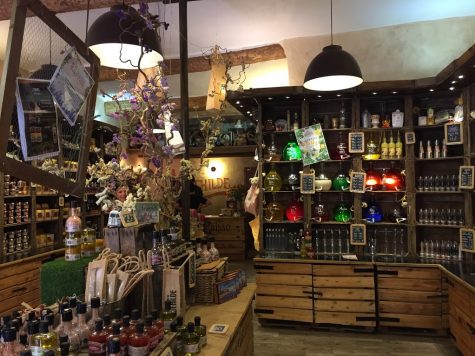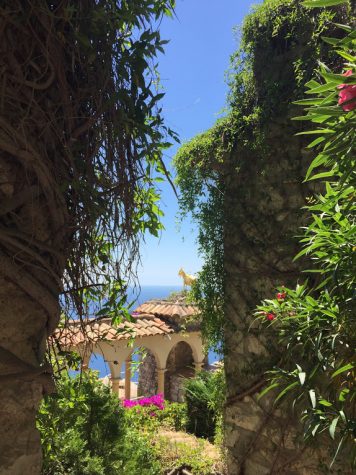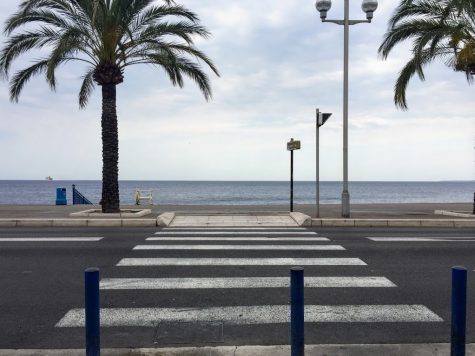 As the saying goes, all good things must come to an end, and that's what had to happen to my wonderful escape to France. We took a high-speed train back to Paris to get to the airport. We stayed another night in Paris, and the next day, we went to the airport, three hours early. We had our baggage checked in, and looked around for where to go next. However, it seemed France did not want us to go just yet, as there was an extremely long line to get through border control, even though we were leaving the country. After about an hour and a half we finally got through and dashed to security as the announcement that the last boarding call for our plane sounded over the speakers. We ran as fast as we could with all our bags and boarded the plane, which eventually took another 30 minutes for other people still in line. As we flew into SFO, my only thought was of sleep that I could finally get in my own house. Going to France was an amazing experience, and I learned so much about the culture and enjoyed the sights. If I ever get the chance to go again, I would want to focus more on the lesser known areas, because we covered most of the major tourist sights on this trip.