Paris and Beirut Attacked by ISIS
On the night of November 13, 2015, , radical militants launched seven coordinated attack across Paris, France. At the last count, these attacks, including a hostage situation and multiple explosions, have left 129 people dead and over 300 people injured. All the bombers in Paris were killed either by suicide explosives or French police during or following the attacks. The French authorities have made several additional arrests since the attacks, including five in Belgium.
On Saturday, ISIS claimed responsibility for the bombings and later that day, French officials confirmed it.
But, the attacks in Paris were actually the second set of bombings by ISIS in recent days.
The first, in Beirut, Lebanon, took place on Thursday. Forty people were killed, making the suicide bombing that also took place on a crowded street one of the deadliest attacks seen in Lebanon since the end of their civil war.
Since the attacks, the world has lit up in images of red, white and blue and the Eiffel Tower has become a symbol of support. However, no such support has been shown to the citizens of Beirut and to the people of Lebanon, the lack of sympathy they received must be striking.
Partly because of the speed and surprise with which the Beirut and Paris attacks were executed, the atmosphere of fear triggered by massacre has reverberated around the globe. Not only are many major cities increasingly wary about further attacks, whether directed by ISIS or affiliated, but there is also the worry that anti-ISIS sentiment will translate to Islamophobia and migrants fleeing from the conflict in Syria.
In the United States, where President Obama has pledged complete solidarity with France, similar worries about discrimination have already come to light. This past September, President Obama had made a previous promise to accept up to possibly 10,000 refugees from Syria as part of the U.S. aid to the region.
In light what happened in Paris, many states have simply decided not to accept the refugees. As New Jersey Governor Chris Christie announced,not only was he adamantly opposed to the welcoming of Syrian refugees, but he didn't "think orphans under five should be admitted into the United States at this point". Over twenty states have refused to accept Syrian refugees at this point, although the legality of these announcements have been thrown into some serious question by lawmakers sympathetic to the refugees' plight.
Although we do not know how the events in Paris, Beirut and other cities affected by recent terrorist attacks will play out in the long run, we should continue to show sympathy to the victims, providing aid in anyway we can.
About the Writer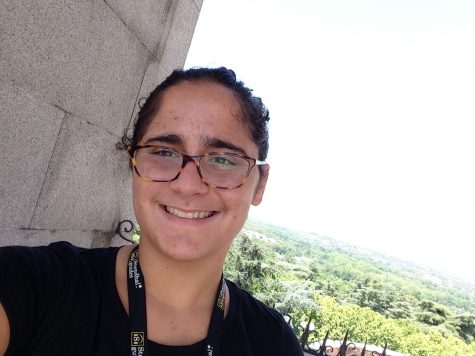 Alexandra Stassinopoulos, Editor-in-Chief
Alexandra Stassinopoulos was a senior at Dublin High School and the 2016-2017 Editor-in-Chief. She joined the Dublin Shield as a sophomore and worked as...