The Uncrowned Princesses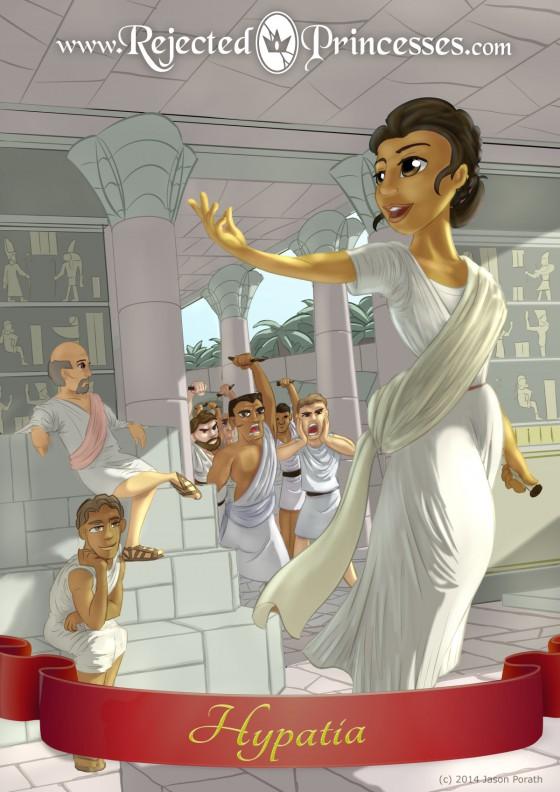 Similar to the way thousands of boys idolized the heroes of comic books and adventure movies, many of today's girls and young women look up to princesses as role models. When I was a little girl, I thought that being a princess, or a queen, would mean having the coolest job in the world. From watching Disney movies, I had learned that princesses were beautiful and smart people who governed their land benevolently and judged people for who they truly were. All, of course, while bravely fighting evil dragons and sorcerers that threatened their kingdoms.
It was with great disappointment when I learned, sometime during elementary school, that none of these women actually existed; they were all made up, just like any of the other stories that I had been told. But who else filled their spot in the elaborate stories that ran through my head? Unlike the boys it my class, there was not a plethora of leaders to take their places. When we learned about heroes such as Paul Revere or Abraham Lincoln, our history books consistently skipped or merely brushed over their female counterparts of Sybil Ludington and Harriet Tubman.
When we did learn about female leaders, such as Sacagawea and Margaret Thatcher, they were few and far between. Many of the women mentioned appeared in the last hundred years of our history books, and even there, they were under represented. One could not help but wonder what had happened between the eras of great women like Cleopatra and Rosa Parks; there were several thousand years of history missing.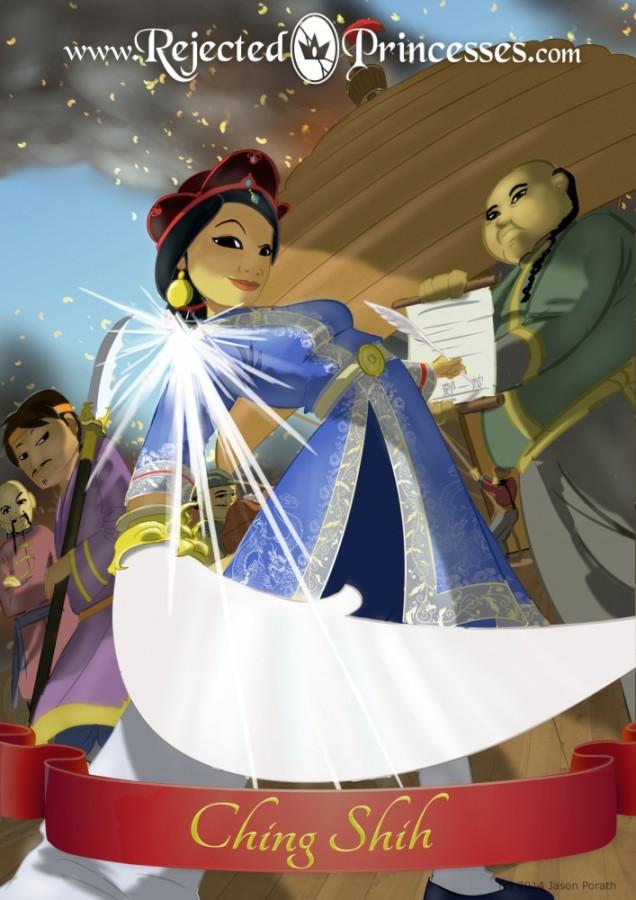 Another person who noticed this strange lack of female leaders was Jason Porath. A former animator for DreamWorks, Mr. Porath recalled how his colleagues and he, "were sort of coming up with what is the most unlikely story you can think of for the animated princess treatment?" (NPR – All Things Considered). The result of that conversation was the blog Rejected Princesses where he researches what he calls, "Women that are too Awesome, Awful or Offbeat for Kids' Movies." Using his expertise as a former DreamWorks animator, Mr. Porath also draws the women "who wouldn't necessarily make the cut for mainstream animated princess movies and give them that styled sort of alternate reality glimpse into what if they got their moment in the sun" (NPR – All Things Considered).
Mr. Porath draws the strong-willed and often tragic women not only from literature and myth, but also from real life. These women range from actual princesses, to female pirates, and sword fighters, many of whom were respected during their lives, only to be lost in history. The blog also features infamous women that were vilified, occasionally incorrectly, and their various crimes (such as Elisabeth Bathory, "one of the primary inspirations for Bram Stoker's Dracula" (Rejected Princesses – Elisabeth Bathory).
Besides featuring female leaders from all points in history, Rejected Princesses also calls attention to what Mr. Porath terms, "Modern Worthies" with " the aim of building a map/database of modern-day interesting women as a resource to everyone" (What's a Worthy).
Credits:
rejectedprincesses.com
http://www.npr.org/templates/transcript/transcript.php?storyId=346358836 (All things considered interview)