Upcoming Disney Movies to Look Forward to in 2022-23
Good news for those Disney fans out there! Disney has just dropped a ton of new release dates for the upcoming movies. These include Disney Animation, Pixar, live-action, and Marvel films. In this article, we'll be going over the new movies scheduled for release between now and 2023.
Hocus Pocus 2
September 30, 2022
This Hocus Pocus sequel will feature Bette Midler as Winifred Sanderson, Sarah Jessica Parker as Sarah Sanderson, and Kathy Najimy as Mary Sanderson. Set 29 years after the first movie, it will follow three high school students, played by Lilia Buckingham, Whitney Peak, and Belissa Escobedo, who summon the Sanderson sisters by accident.
Strange World
November 23, 2022
This is an upcoming computer-animated film that will appeal to fans of science fiction and action. It focuses on the Clade family, known as the best explorers who have ever lived. Searcher Clade, however, wants to live a peaceful life as a farmer. The director is Don Hall, who co-directed films Big Hero 6 and Raya and the Last Dragon.
Disenchanted
November 24, 2022
Directed by Adam Shankman,  Disenchanted is a musical sequel to the 2007 hit film Enchanted. Taking place 15 years after the original movie, Giselle, Robert, and Morgan are now living in the suburbs and Giselle "must juggle the challenges that come with a new home and discover what happily ever after truly means to her and her new family", according to Disney. 
Next Goal Wins
April 21, 2022
Next Goal Wins is a sports drama comedy directed by Taika Waititi. It is based on a documentary from 2014 with the same name, Next Goal Wins.
Guardians of the Galaxy Vol 3
May 5, 2023
The third movie in James Gunn's Guardians of the Galaxy trilogy will be here next year! Guardians of the Galaxy was released in 2014, and Guardians of the Galaxy Vol 2 was released in 2017. Chris Pratt is starring as Star-Lord, Zoe Saldaña as Gamora, and Dave Bautista as Drax.
The Little Mermaid
May 26, 2023
In 2023, Disney will be releasing a live-action remake of the 1989 film The Little Mermaid. Singer Halle Bailey will be playing Ariel, Melissa McCarthy will be playing Ursula, Awkwafina will be playing Scuttle, and Jacob Tremblay will be playing Flounder. The movie was originally supposed to come out in 2021, but production was delayed due to the pandemic. 
Elemental
June 16, 2023
Elemental follows the characters Ember and Wade in a city that is home to all air, water, fire, and land residents. As Disney reports, the director Peter Sohn, whose parents emigrated from Korea, says, "We were among many families who ventured to a new land with hopes and dreams – all of us mixing into one big salad bowl of cultures, languages, and beautiful little neighborhoods. That's what led me to 'Elemental'. Our story is based on the classic elements – fire, water, land and air. Some elements mix with each other, and some don't. What if these elements were alive?"
Indiana Jones 5
June 30, 2023
Harrison Ford is returning as the adventurer for the fifth time! However, this may be the final Indiana Jones movie. Currently, the plot has only been revealed to a few people.
The Marvels
July 28, 2023
A sequel to the popular Captain Marvel, this action superhero film will be based on Marvel Comics. The characters featured include Captain Marvel (Carol Danvers), Ms. Marvel (Kamala Khan), and Monica Rambeau. 
Haunted Mansion
August 11, 2023
Interested in both horror and comedy? The Haunted Mansion will be based on Disney's famous theme park ride of the same name, which also inspired a 2003 film. The new film will star Lakeith Stanfield, Tiffany Haddish, Rosario Dawson, Danny DeVito, and Owen Wilson.
Wish
November 22, 2023
This new animated film will focus on the power of wishes and introduce us to a new princess named Asha. Wish will be set in the Kingdom of Wishes, a fantasy kingdom where wishes come true, and will describedescribes the origin of Disney's iconic wishing star.
And there you have it! An updated list of upcoming Disney and Marvel mMovies. Mark your calendars; these films are going to be huge hits! However, remember that the release dates may change in the future due to production delays and other various factors. Peter Pan and Wendy is also scheduled to release in 2023, but the exact date has yet to be announced.
About the Contributor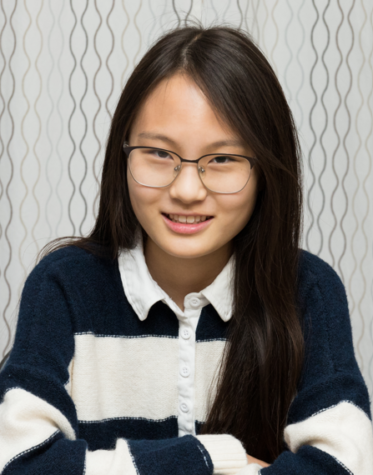 Alicia Wang, Staff Writer



Alicia has always been interested in photography and journaling so she joined the Shield to gain more experience and further pursue her interests....