Upcoming Movies in the Marvel Cinematic Universe
The Marvel Cinematic Universe (MCU) is highly popular; each movie that comes out grosses millions, making the MCU the biggest movie franchise in history. However, due to Covid, Marvel productions were put on hold. Now that they've finally resumed movie releases, fans are excited for highly anticipated movies that have been announced. This article will go over upcoming exciting MCU movies with release dates announced in 2022 and 2023.
Doctor Strange in the Multiverse of Madness
May 6, 2022
This release will be the second movie in the Doctor Strange features. In this movie, Doctor Strange casts a forbidden spell, leading to chaos unfolding with the multiverse. With Doctor Strange being one of the highest rated Marvel movies, the bar for this sequel is high, and fans are marking their calendars for the premier. 
Thor: Love and Thunder
July 8, 2022
The subseries of movies based around the character Thor, God of Thunder is unique in its basis in Norse mythology. This new movie will be the fourth installment of Thor movies, and will be a direct sequel to the most recent Thor release, Thor: Ragnarok. Unfortunately, there is no official trailer released for this movie or the rest of this list yet, but fan-made ones can be found on Youtube.
Black Panther: Wakanda Forever
November 11, 2022
Although Chadwick Boseman, the star of the Black Panther series, passed away in August of 2020, Marvel recently announced this sequel to the first Black Panther movie. "It's going to top [the first] one," claimed Angela Bassett, who plays Ramonda, Queen Mother of Wakanda. This feat is a large one, as Black Panther was the only Marvel movie to be nominated for a Best Picture award. Hopefully this new film lives up to the standard that's been set for it.
The Marvels
February 17, 2023
The Marvels is another sequel to a highly popular release, Captain Marvel. Two new characters will be introduced to the Carol Danvers centered storyline, from the Disney+ released shows Ms. Marvel and WandaVision. This movie will also include South Korean actor Park Seo Jun, who has starred in dramas such as What's Wrong With Secretary Kim and Itaewon Class.
Guardians of the Galaxy Vol. 3
May 5, 2023
Possibly the most exciting movie out of everything on this list, Guardians of the Galaxy Vol. 3 is finally releasing in early May of next year. Both the first and second releases of this subseries have been hits, so much so that certain fans will only watch the Guardians of the Galaxy movies. Accompanying this movie should be another incredible soundtrack, along with hilarious quips by Chris Pratt as Peter Quill. Personally, this movie is the most exciting to me, as I loved the two previous GOTG movies and the surplus of comedy found in them.
Ant-Man and the Wasp: Quantumania
 July 28, 2023
Ant-Man and the Wasp movies have been made essential to the plot of Marvel movies, with their ideas present in trademark movies like Avengers: Endgame. These movies are for fans that like to think, exploring the realm of time and space. This movie will follow the plot of both The Ant-Man and the Wasp and Avengers: Endgame, making it an incredibly important movie for the plot of the MCU.
The movies on this list are all the movies with release dates that have been announced in the next two years, and all of them are exciting to Marvel fans. Marvel's movies have resumed their rapid production, and each and every movie on this list looks to be a hit.
About the Contributor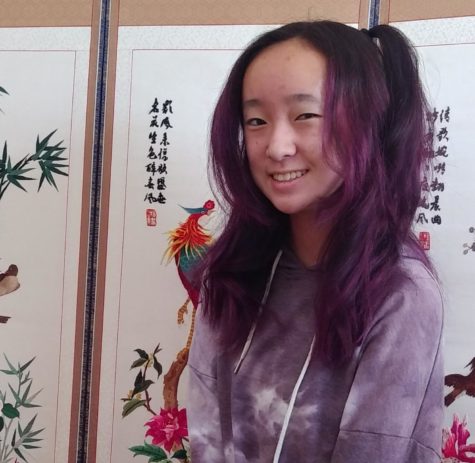 Sophia Lee, Staff Writer
Sophia Lee is a DHS freshman who joined Dublin Shield because she really enjoys writing about specific topics. Her goal in Dublin Shield is to improve...