Lambert Spills Her "Secrets" in Hit Song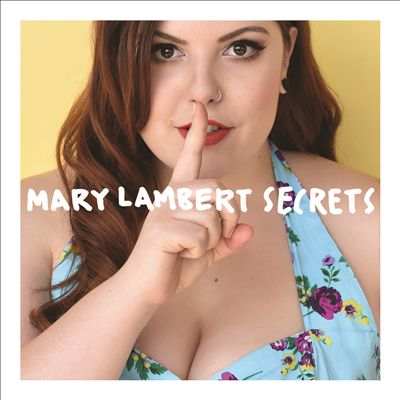 For the music world, 2014 has been a year full of self-empowerment chart toppers: Taylor Swift's "Shake It Off," Colbie Caillat's "Try," and most notably newcomer Mary Lambert's hit single "Secrets."
Seattle native Mary Lambert, whom you may recognize from her work in Macklemore's song "Same Love," was inspired to write "Secrets" because she felt like there were "a lot of songs coming out about self-empowerment and challenging beauty standards and [she] wanted to write a song along those same lines".
In Secrets, a light, upbeat, and remarkably catchy pop ballad, Lambert proudly confesses her secrets in the lyrics: that she has bi-polar disorder, that her family is dysfunctional, and that she's scared of the dark and the dentist (although who isn't?).
What really sells Lambert's message is the pre-chorus, when the song shifts from a list of her secrets to how society "tells us from the time we're young/to hide the things that we don't like about ourselves/inside ourselves."
"There is so much shame and guilt in our society and I think it has deprived a lot of people from living fully," said Lambert.
In the chorus which boasts trumpets and percussion reminiscent of that in "Shake it Off," Lambert sings, "I don't care if the world knows what my secrets are/so what?" So what if people know about our flaws and secrets? Through this song, Lambert asks this question, challenging the standards that society imposes.
"We are all facing battles, we've all had someone who has hurt us. So let's talk about it," the singer explained when asked to clarify the meaning behind Secrets.
"Secrets" challenges the societal expectations that are placed on us: the way we are supposed to look, how we are perceived by others. Lambert brings the importance of individual acceptance to light, challenges societal standards, and emphasizes self-empowerment–all in one catchy and incredibly upbeat song.