Grand Opening of Dublin Don Biddle Community Park 
If you're looking for a new place to hang out with friends, stop by the new Don Biddle Community Park!. The park's official grand opening was Saturday, September 24, from 10 am to 1 pm at 6100 Horizon Parkway. Attendees got to experience a ribbon-cutting ceremony and dedication, take community photos, participate in giveaways, view garden demonstrations taught by master gardeners, and have family fun!
Construction has been ongoing on the 30-acre park since September 2021, costing an estimated total of $24.8 million with an additional $680,000 from public art funds. The park was initially proposed as a community gathering area because of its location at the center of Dublin and near the Dublin BART station, which makes it primed to become the "heart of Dublin." It is also dedicated to our former vice mayor, Donald C. Biddle, who passed away on February 21, 2018, serving as part of his legacy of more than 40 years of public service to the community.
Ryan Chou, a freshman at Dublin High, feels optimistic about the new park: "I think it is a fantastic idea and good for the incoming people of Dublin. There have been a lot more houses being built and not enough community areas to accommodate the incoming civilians. I'm excited to visit the park with my friends."
Those passing by the Iron Horse Trail may have been aware of the project due to the detours that were placed for construction. Despite the park's opening, detours will likely still be in place around the Iron Horse Trail to accommodate the upcoming Iron Horse Trail Dublin Boulevard Overcrossing project, a free span bridge overlooking the Iron Horse Trail to Dublin Boulevard. 
Some highlights of the park that will be unveiled are:
Veteran Art
Don Biddle Community Park is deeply connected to military history. Biddle himself had a history of military service as part of the U.S. Army Corps of Engineers. In addition to that, the park was formerly a part of Camp Park or Parks Reserve Forces Training Area. In 1942, Camp Parks was home to Navy Seabees (a unit of the U.S navy specializing in civil engineering and construction works) and in 1951 became home to the Air Force. It then became a temporary army base and training facility for the Coast Guard/Navy until 1980, when it began to serve as an Army base for the training reserve forces we have to this day.
The park will also feature Crossroads by artist Steven Whyte in honor of this military history. Whyte's Crossroads includes four bronze larger-than-life-sized statues of veterans from different eras, branches, and ethnicities saluting each other in a "crossroads" formation. A bust of Don Biddle will also be unveiled.
"I have always had the utmost respect for servicemen and women. Their sacrifice, bravery, and commitment to duty represents the truest expression of patriotism and love of country. I am deeply impressed that the city of Dublin chose to include a veterans' tribute in the development of this new community park. When Dublin residents play on this playground, engage in a tennis match, or have a picnic, they will do so alongside this permanent reminder of the men and women who sacrificed so that they could enjoy this park in safety and freedom." Whyte comments.
Community Garden
The Don Biddle Park Community garden features 39 4'x8′ parcels to be used for each household. Each parcel is a raised wooden box with an irrigation system. If you and your family want to garden in a safe community space, sign up for a parcel now! Unfortunately, all parcels have been filled at the moment, but you can be put on a waitlist for the next available parcel at dublin.ca.gov. 
Other
Basketball and tennis courts can be reserved by the minutes

here

Two new playgrounds, Adventure Park and Walholla, an "iconic play structure"

Parent Paddock and Outdoor Classroom

Multiple exercise trails and footbridges
The unveiling of the Don Biddle Community Park aims to connect citizens in a community-sharing space. While many residents of Dublin may be unaware of local spots in central Dublin, the new park hopes to spread awareness of these areas. From increasing accessibility to these attractions to being informed when fun features are added, you can get more updates on construction projects at dublin.ca.gov or follow @cityofdublinca on Instagram.
About the Contributor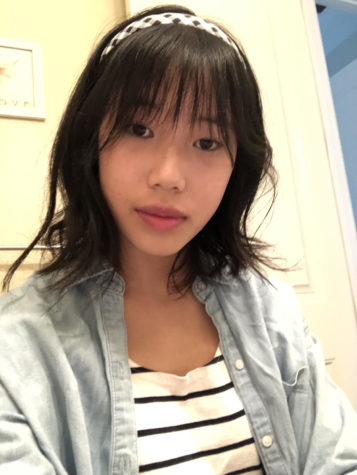 Siqi, Li, Staff Writer



Siqi Li is a freshman a Dublin High School. She enjoys reading and writing and is excited to further pursue writing with the Dublin Shield. In her...