Dublin High Graduate Advances to Finalist Stage of Global Competition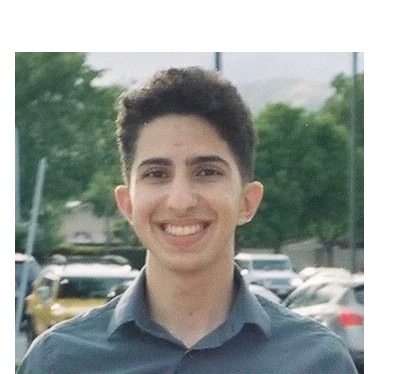 Sahand Adibnia, part of the Dublin High School Class of 2022, is a finalist for the Popular Vote stage of the 2022 Breakthrough Junior Challenge. The Breakthrough Junior Challenge is a competition that encourages teenagers ages 13-18 to submit an informative video less than one minute and 30 seconds long simplifying a complex topic ranging from physics, mathematics, and life sciences. Spanning over 202 countries and with more than 60,000 participants, Breakthrough is a nationally recognized organization and competition with many vying for the top prize: $250,000 for their post-secondary education along with $50,00 for the teacher of their choice and $100,000 for their high school to build a new science lab.
Judging is broken down into four parts: peer-to-peer review, evaluation panel review, popular vote challenge, and selection committee review. Over the course of these four stages, participants are eliminated little by little until a winner is decided. In each stage, judges score the participant's video based on its engagement, illumination, creativity, and difficulty. Each skill is scored on a scale of 0-5, and the highest scores will move on to the next stage. Only 30 of the best videos make it to the popular vote challenge, and Sahand's video is one of them. 
Currently attending UC Berkeley where he studies chemistry, Sahand submitted his video the summer after his senior year at Dublin High. During his time in high school, Sahand was an active student, being a teacher assistant for AP Chemistry and the president of the Chemistry club. In his video, he explains the aspects of Gabriel's horn, a geometric shape that has infinite surface area but finite volume. He states his inspiration for creating this video was "because it was a fascinating concept [he] learned in [his] Calculus BC class and [he] wanted to convey it to a broader audience."
However, it wasn't made without difficulty. One struggle that he had when making the video was not "spending much time on the surface area bit which is arguably the more interesting part of Gabriel's horn because it had too many parts to explain thoroughly in 90 seconds." Sahand had so much to say but not enough time to express everything, which is the importance of the competition. However, he was ultimately able to pick out the important pieces of Gabriel's horn and convey it in a way for the general audience to understand the concept despite the short time limit. 
In order to win the popular vote challenge, Sahand needs your help. The winner of the popular vote challenge is based on the number of likes on their video on Facebook and Youtube. By watching Sahand's video and liking it, you will not only be helping a local graduate achieve a tremendous scholarship but will also help Dublin High receive funds to create a new science lab to curate more inspirational graduates like Sahand who are deeply involved in science and mathematics. With the deadline coming up soon on September 20th, make sure to watch his video here on Youtube and here on Facebook and like to support him! 
About the Contributor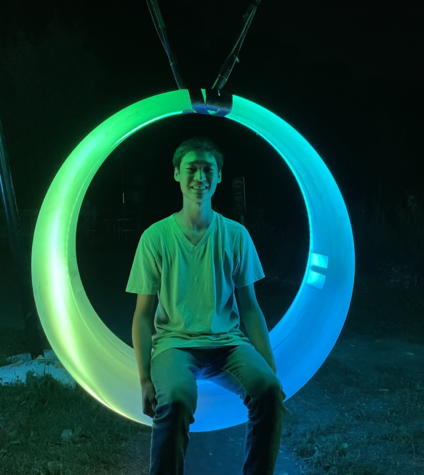 Alexander Suen, Staff Writer



Alexander Suen is a junior at Dublin High School. He enjoys writing about various topics that are popular and relevant. In his free time, he likes...