Mask Mandate Expiration: Finally Safe or Irresponsible?
Beginning two years ago, the COVID-19 pandemic has changed our way of life. It was mandatory to wear a mask everywhere to decrease exposure rates and protect friends and family. However, Alameda County has decided to lift its mask mandate for specific indoor settings in the past week. 
Unvaccinated people over the age of two must still wear masks in all indoor public settings. Starting February 16th, the order will be lifted for Alameda, Contra Costa, Marin, Monterey, Napa, San Francisco, San Mateo, Santa Cruz, Solano, the Sonoma counties, and the City of Berkley, applying only to those who are vaccinated. Businesses, venue operators, and hosts can determine whether or not to require all customers to wear masks and have the right to deny service to those not willing to cooperate with such policies. 
Despite this, California still requires people to wear a mask in public transportation, healthcare buildings, correctional facilities, homeless shelters, long-term care facilities, and K-12 schools regardless of vaccination status and mask mandate policies imposed throughout each county. 
So what is the science behind the lifting of the mask mandate? In the past month, the Mayor of Dublin, Melissa Hernandez, and the Alameda County Public Health Director, Dr. Nicholas Moss, worked meticulously to track COVID-19 trends in Dublin and California. 
As of this month, the California Department of Public Health's COVID Assessment Tool estimates that "the state's transmission rate has dropped below 1.0. As of Thursday, the transmission rate was 0.77, which indicates each person with COVID in the state is spreading the virus to less than one person on average." Additionally, according to the Alameda County Department of Public Health, the most recent case rate is 12,455.5 per 100,000 cases in Dublin.
In summary, California's COVID-19 transmission rates have dropped by almost 13% in the past month and are predicted to drop even more as more people receive their booster vaccines. 
It is undeniable that COVID-19 rates are declining, but it is still plausible for those with potential health risks to wear masks in public settings despite the lifting of mask mandates. 
Many health officials have argued that masks are still effective at preventing the spread of COVID19. Continuing to mask in poorly ventilated, crowded spaces remains the best option for keeping friends and family or those who are vulnerable safe. 
About the Contributor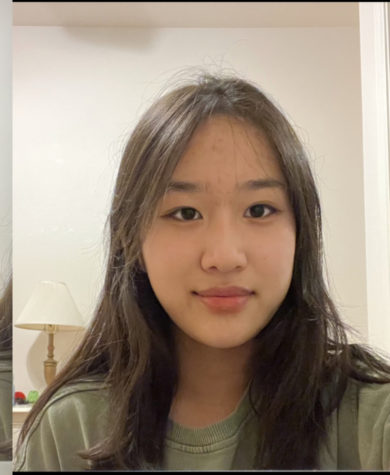 Summer Shi, Managing Editor



Summer joined the Dublin Shield to improve her writing skills but stayed for the friendly community and warm staff. It is Summer's third year on...