DHS Provides Free Testing Kits to All Students
 Three days before Winter Break started at Dublin High School, the CDC alerted the country about a new, rapidly spreading virus dubbed "Omicron." "As of December 20, 2021, Omicron has been detected in most states and territories and is rapidly increasing the proportion of COVID-19 cases it is causing" (Center for Disease Control and Prevention). Many students went into break wondering what changes, if any, were upcoming for the second semester. 
An answer came on January 3rd, 2022. Chris D. Funk wrote in a letter to DUSD families: "California Department of Public Health has provided [the] district with 13,000 no-cost, at-home COVID-19 antigen test kits" (COVID Rapid Test Distribution for DUSD Students – January 6). A rapid-test distribution for all students was announced. The school district encouraged students to pick up a kit, test, and report all negative and positive results to help the local health department with their COVID-19 tracking statistics. Emails were sent to students and, parents were notified about this upcoming opportunity. While testing is optional, many families took this opportunity to have a chance to test in a safe and comfortable environment, home. With this, the district hopes those who test positive will stay home and follow the correct safety protocols to prevent the coronavirus from spreading further. 
On January 6th, 2022, families poured into Dublin High School and Fallon Middle School to pick up their testing kits via a drive-through. Being a one-day distribution, this was a one-time opportunity for kits to be picked up with no exceptions. They were required to have the student in the car with identification proving their student status. Shreyas Tulsi, a junior, believes the process "was well-coordinate and ran smoothly."
For first-timers, the instructions and gravity of the situation can be daunting. 
As many students picked up their test kits, they headed home and opened the boxes. They found enough testing equipment for two tests and an instructions manual inside. After approximately 15 minutes, students would have known their results if done correctly. Shreyas Tulsi describes the overall experience as "stress-inducing but gave [him] a sense of relief when it was over." For first-timers, the instructions and gravity of the situation can be daunting. 
The district recommends testing twice; 3 days prior to returning to school and the day before or morning of returning from Winter Break.  The district recommends following CDC recommendations and isolating for at least five days before deciding what to do next for those who tested positive. In addition, they should contact the school and notify a doctor for more assistance. As the Omicron continues to spread, we should all be looking out for ourselves and the well-being of our fellow community members.
About the Contributor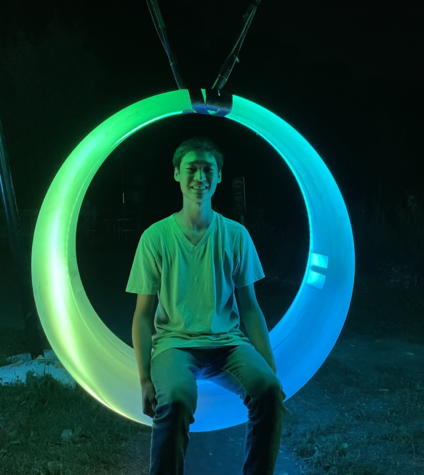 Alexander Suen, Staff Writer



Alexander Suen is a junior at Dublin High School. He enjoys writing about various topics that are popular and relevant. In his free time, he likes...