Dubliners Propose Referendum on Croak Road Development
Recently after the Holidays, Dublin residents submitted a referendum petition to the City Attorney in opposition to the City Council's latest approval of a new housing development near Croak Road, the East Ranch Project, passed unanimously last December. Per law, the City Attorney approved an official referendum summary, which spurred Dubliners the opportunity to place the project's future on the ballot later this year.
First off, what is a referendum? According to the City Attorney, a referendum is, "designed to give voters the opportunity to approve or reject ordinances adopted by city councils before they become effective", with the "ordinance" being the official approval of the East Ranch Project.  Before the referendum reaches the ballot, it must first be successfully petitioned by 10% of registered voters in Dublin, by signature.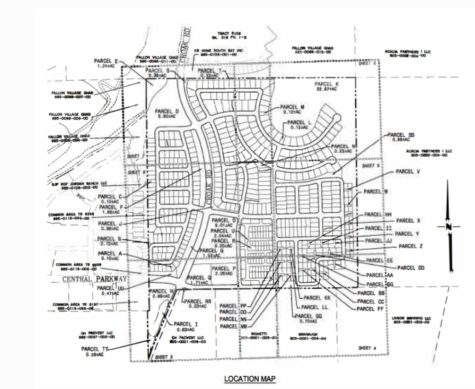 The group behind the referendum, Dubliners Against Overdevelopment, seeks to stop the East Ranch Project. The group cites the overcrowding of Dublin's schools, outdated Environmental Impact Reports, fire hazards, water shortages, housing overdevelopment, biodiversity impacts, and a possible tax burden to Dublin taxpayers as reasons to overturn the City Council's approval. 
"We're a group of parents that believe Dublin's schools are overcrowded with students, and that developing more housing won't help. That's why we started this petition to give Dubliners the chance to reject this project with their vote." said a volunteer at one of the signature events.
According to data from the Alameda County Registrar of Voters, Dublin currently has around 35,000 voters, so 3,500 signatures would be necessary. Specifically, suppose the petition reaches the necessary amount of signatures & is successfully certified by an election official. In that case, the City Council must reconsider the East Ranch Project in which they have two options: reject the project by repealing the ordinance, or let the voters decide. Based on the Council's comments on the project last December, the latter option seems more likely.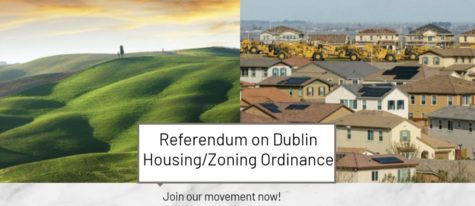 Efforts have already begun to collect signatures, with posts appearing on Nextdoor about the movement, signature stations being propped up around the city, and a deadline soon approaching. All signatures must be due by January 27th, 2022. For more information about the referendum, visit dublinersagainstoverdevelopment.com and Information for Referendum of Ordinance No. 11-21
About the Contributor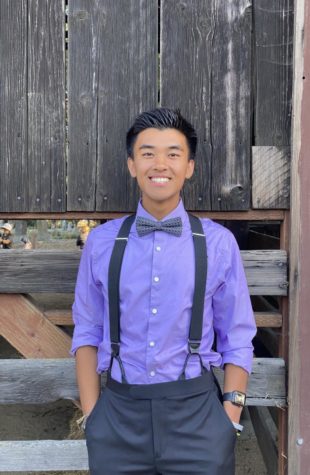 Brandon Maskey, Social Media Manager
Brandon Maskey is a Senior at Dublin High, a member of Dublin High's Cross Country & Track & Field team, and the current Social Media Manager for...