How did DHS celebrate Halloween?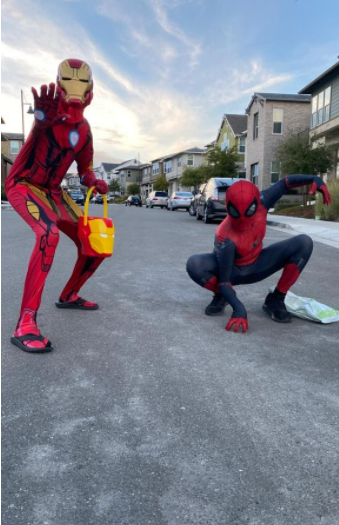 Haunted houses, jump scares, face paling events, what could it be? Halloween. We know, shocker right.  Halloween is probably one of the events that people look forward to the most. Every year on October 31, people celebrate Halloween in different ways, whether it's dressing up, wearing scary/funny costumes, or going trick or treating. 
On Friday, the 29th, our Dublin Gaels celebrated Halloween at school by dressing up! The past year hasn't been the most positive, so hopefully Halloween brought out the spirit in us that all of us have been missing out on. But, while all of this sounds exciting, everyone took precautions for COVID by wearing masks and keeping our school COVID-free 
We saw a variety of different costumes. We got ghosts, vampires, dinosaurs, Disney princesses, and many more. Everyone who dressed up got counted towards their class's Gael Cup points as well. People from every grade participated- seniors, juniors, sophomores, and freshmen too! We asked a few of our friends to see how they felt about Halloween and how it went for them. 
"Halloween was super fun this year, especially after FINALLY getting to celebrate it after two years in quarantine," Jia Aggarwal said, "It was so fun to see people dressed up and showing spirit!" 
Likewise, Monisha Kumar and Nikitha Baruvoori said "We are so excited to finally dress up after so long and stuff our mouths with candy. We love how competitive and spirited everyone at school is! It's so much fun to participate in and watch!" 
"Trick or Treating this year was a blast! In a way, I could even say it was worth the wait. People were even giving FULL SIZE CANDY BARS! And the decorations people had were absolutely mind blowing to say the least." -Ankita Gupta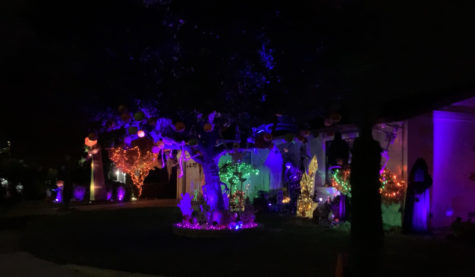 We went trick or treating as well! There were houses on both sides of Village Pkwy.We saw frat houses, haunted houses, and some houses didn't have decorations at all, but the full size candy bars definitely made up for it. We actually ended up with 500+ pieces of candy! It was a blast!
One of the houses we saw was a frat house like we mentioned before! On the outside of it, there were people dressed up in wonderland outfits and were looming outside near their patio. To get to their front door, we had to dodge them and I nearly got run over. It was a blast! 
We even ended up stumbling upon a house that actually gave us healthy granola bars instead of candy! I mean, imagine how many young children's dreams were crushed, including our own. 
To sum it all up, this year's Halloween was definitely very fun and eventful. DHS celebrated it in an amazing way and nearly EVERYONE dressed up. 
The two years of not celebrating Halloween because of Covid-19 was definitely not fun, but this year's amazing decorations and spirit certainly made up for it. We hope next year's Halloween is twice as amazing as this one and that you guys had a Halloween just as amazing as ours!
P.S. We know that this article is a little late especially considering that Halloween was over 2 weeks ago but we still hope you enjoyed reading it.
About the Contributors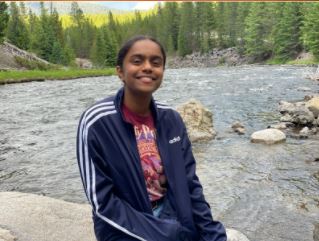 Sravya Govindaraju, Staff Writer
Hi! My name is Sravya and I am a freshman this year.
I highly enjoy writing and try to keep up with it as much possible. I was in the Creative Writing...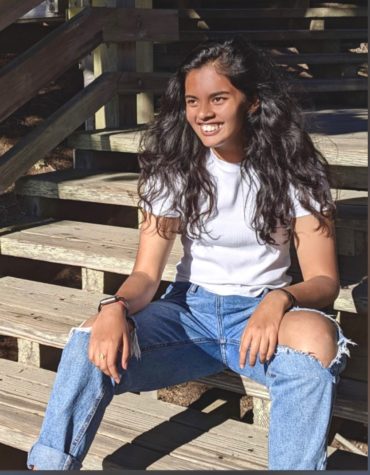 Siddhi Ananya, Staff Writer
I'm a current freshmen at Dublin High School and also a staff writer for the Dublin Shield. I'm involved in many clubs and activities around campus along...