Superintendent Funk's 90-day Findings and Recommendations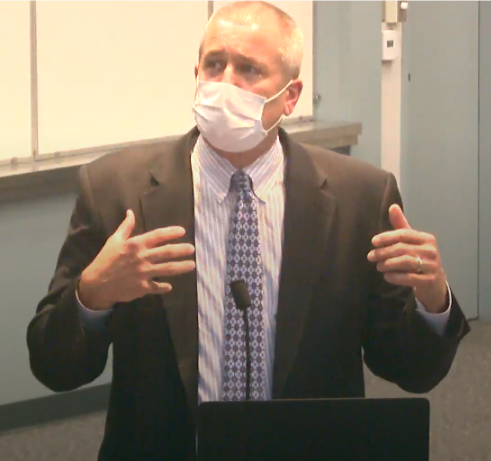 Earlier this May, the Dublin Unified School District (DUSD) appointed Chris Funk to be the district's new permanent Superintendent after two years of an extensive search from the DUSD Board of Trustees and Community Interview Committee. On Funk's first day as Superintendent in July, he submitted his 90-day Entry Plan to the School Board detailing various goals, visions, and possible reforms that the Board should consider as it transitions to new leadership under him. During the October 12th DUSD School Board meeting, Superintendent Funk formally presented his recommendations for the future direction of DUSD near the end of his first 90 days as the new Superintendent to the district.
"There are just certain gaps in the system that we need to work on and address, and a lot of those gaps have been created because of the lack of leadership, the high turnover of leadership… we slipped a little bit, and I think we can fill those gaps quickly and continue to offer a world-class education for our students," Superintendent Funk said in his opening remarks to the Board of Trustees.
Firstly, Superintendent Funk started his presentation discussing his first 90 days as Superintendent, where he was able to resolve issues with the District's Virtual Learning Academy. He completed almost 200 "small group meetings" with families around the district, learning about many issues that need to be addressed. He had leadership retreats with DUSD staff and leadership, talking about his vision for the district's future.
"One of the things that I hope to deliver in my findings is not a set plan moving forward. It's a bunch of questions, guiding questions, essential questions that we need to continue to answer and research together," Funk said about his philosophy moving forward from his first 90 days.
Superintendent Funk gave multiple recommendations for the district, with a common goal of gradually accomplishing various objectives for the district to follow in the years to come. 
Starting with DUSD leadership, Funk opened up the idea of remodeling the outdated strategic plan to fit the ongoing interests of DUSD students. While he didn't believe in creating an entirely new strategic plan, Funk wanted "a plan that helps guide us, a roadmap that's a living document, that gets adjusted as things pop up." addressing critical issues such as special education and technology. Funk also wanted a "Graduate Profile" to help students better comprehend specific soft skills from graduation to TK.
Funk addressed that there need to be updated plans for possible crises, more information for families about the college application process starting as early as middle school, hiring more employees + retaining them, and a yearly "Climate Survey" done by students, parents, and staff. All of these recommendations support the idea of more community engagement.
"Families that are new to California, new to the American form of education, do not understand the A-G guidelines in California. They don't necessarily understand how to apply or pay for college, and that conservation should not start in 9th, 10th, or 11th grade, it needs to begin in middle school." Funk said. "It's something we need to fully engage over families over on."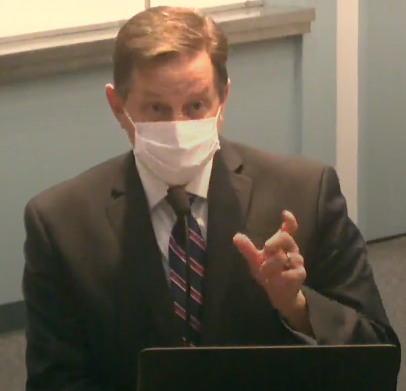 Funk's final recommendation was for the entire district. Here, he wanted everyone to identify trends and sub-indicators for instruction adjustments and extra support for students. Funk also wanted a "district-wide conversation" on equity within the district. It was also mentioned that DUSD joined the National Student Clearinghouse, a nonprofit research center that provides meaningful student data to the school district.
"I'm just so excited to be here. I'm appreciative of the opportunity to lead this district," Funk said as a concluding remark. "There are so many things going on in the organization that we should all be proud of, but we got to continue to provide a world-class education for every single student that enters our system." 
About the Contributor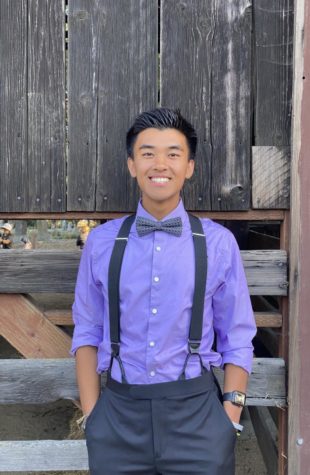 Brandon Maskey, Social Media Manager
Brandon Maskey is a Senior at Dublin High, a member of Dublin High's Cross Country & Track & Field team, and the current Social Media Manager for...