Dublin celebrates 2021 Citizens of the Year
Over the past few days, the city of Dublin announced its annual awards on Wednesday, April 28, 2021, to recognize individuals and groups who have contributed significant amounts to the people of Dublin over the past year. Nomination criteria were based on the Dublin Integrity in Action Program's 10 Characteristics: Responsibility,  Respectfulness, Giving, Caring, Positive Attitude, Trustworthiness, Cooperation, Doing One's Best, Honesty and Self- Discipline. There were 3 awards in total, one for The Young Citizen of the Year, Citizen of the Year, and Organization of the year. 
This year, Anya Sengupta, a student from Dublin High was awarded The Young Citizen of the Year award for her dedication throughout the pandemic to provide families with food through her very own food bank project. Anya found her original inspiration through a kitchen garden in late 2020 as a hobby, in which she donated all of her produce to her neighbors when the pandemic had just hit and groceries were slow to deliver. Since then, Anya's food bank has taken off and has received warm responses from local residents. Currently, Anya continues to promote self-sustainability when it comes to food, as well as donating surplus produce to the local food bank at the Valley Bible Church in Pleasanton. 
This year's Citizen Award was awarded to Micahel D'Ambrosio, which many of us know to be as the Video Production teacher and Student Activities Director at Dublin High School. Over the course of just one year, Mr. D'Ambrosio was able to found and coordinate a Facebook group to help those in need of support during the shelter in place. A simple Facebook group soon grew to be something more, as it turned out to be a movement to support those needs of many day-to-day essentials. This included picking up prescriptions, groceries, and even cleaning supplies for families within Dublin. At the peak of his efforts, over $8,000 worth of gift cards were donated to many organizations, and even local hospitals when most were struggling with the influx of COVID patients. These are just a tiny portrait of what Mr. D'Ambrosio has done for the community, with so many other contributions to the city of Dublin. 
Over the course of this year, our community has never been closer. With the power and support from each other, we can continue to get through this pandemic, as we are finally seeing the light at the end of the tunnel with the vaccinations being available for most above the age of 16. It is important we recognize such community members for their extraordinary dedication and support to our community. 
To learn more about Anya's project, click here. 
To learn more about Michael D'Ambrosio's contributions, click here.
To learn more about Breaking Bearriers, click here.
About the Contributor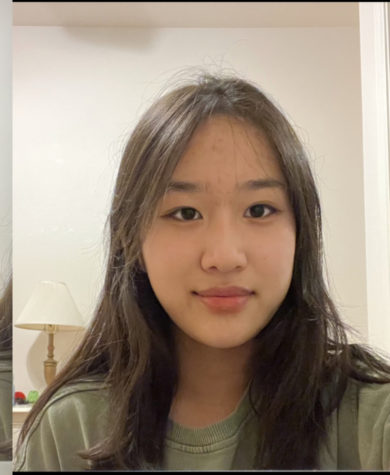 Summer Shi, Managing Editor



Summer joined the Dublin Shield to improve her writing skills but stayed for the friendly community and warm staff. It is Summer's third year on...