Music For You hosts their "Winter's Joy" Benefit Concert
This December, Music For You is hosting their "Winter's Joy" Benefit Concert to celebrate the holiday season. Featuring both teen musicians and professional guest performers,  the concert will premiere on Youtube at 7:00 PM PST on Saturday, December 19th, 2020. To view the premiere, please visit their Youtube channel at https://linktr.ee/info_musicforyou.
Music for You is a youth music organization from the Bay Area composed of students from Amador Valley High School, Dublin High School, Monte Vista High School, and Foothill High School.
The theme of the "Winter's Joy" Benefit Concert is the magic of the holiday season. Although 2020 has been a difficult year, Music For You wishes to spread joy in these special times. 
The classical music compositions performed at the benefit concert will include Antonio Vivaldi's "Winter I" from Four Seasons, Johann Sebastian Bach and Charles Gounod's "Ave Maria," Franz Liszt's "Christmas Tree", Pyotr Ilyich Tchaikovsky's "Russian Dance from Nutcracker," and Carl Nielsen's "The Dream of Mary Christmas." The timeless beauty of these pieces evokes feelings of nostalgia and holiday warmth.
The Music For You team is grateful for all their guest performers, including Ms. Cecilia Huang and Ms. Sue-mi Shin on the violin; and Dr. Elizabeth Tomlin on the piano. Young guest musicians featured include Eliana Shin and Andrea Wang, both playing the cello. Music For You performers include Richard Bai, Evan Chin, Janine Jiang, Grace Liu, Karina Thendean, Connor Tomlin, Emerson Yu, and Dr. Yu-Ting Chen. The concert will also include visual artwork symbolic of the holiday festivities by Dr. Wen-Hui Jou and others.
As the holiday season is all about giving to the less fortunate, all proceeds from the "Winter's Joy" Benefit Concert will be donated to Direct Relief. Direct Relief is a nonprofit organization that assists a variety of disaster relief efforts, including the coronavirus outbreak response and helping wildfire affected regions. After viewing the concert, Music For You encourages the audience to contribute to https://charity.gofundme.com/o/en/campaign/winters-joy. 
Feel free to sip hot chocolate and luxuriate in the beauty of classical music as you watch the premiere of the  "Winter's Joy" Benefit Concert. We look forward to seeing you all there.
About the Contributor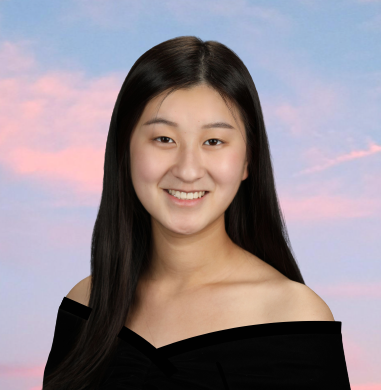 Grace Liu, Editor-in-Chief
Grace Liu is a senior and one of the editors-in-chief of The Dublin Shield. She joined the Shield on a whim and stayed for the wonderful people. She was...