Fudge It!: A sweet virtual opportunity for students
One of the most prevalent issues with distance learning is the lack of human connection. Fortunately, Fudge It! is here to save the day! On Wednesday, October 7, Dublin High leadership collaborated with Fudge It! to host a virtual event for students. 
Fudge It! is a product and service that allows students to connect with peers over virtual meetings and enjoy meaningful conversations. As an artificial-intelligence based platform, it matches students using technology for an optimal experience. The conversations between students are guided by selected questions, which are designed with a psychological background to ensure a smooth and productive session. 
You might be wondering: why would high school students need or want to engage in deep discussions? In today's society, it is becoming increasingly difficult to connect with others over non-superficial topics. By helping students develop human connections with peers, Fudge It! guides them in an important part of growing older. 
During the covid-19 pandemic, Fudge It!'s virtual premise has been especially useful. This week's partnership event used Zoom as the platform for students to join in. Dublin High School students from all grades and backgrounds met for an hour and a half to have insightful conversations based on a variety of topics. Some of this event's questions included: "Is there something you've dreamed of doing for a long time?" and "What secret trait do you wish that people know about you?"
Maggie Guan, one of the developers of Fudge It!, told us that "surface-level connections are prevalent in today's society, where many may not be open about their true thoughts and values." Their ultimate goal is to "go beyond conversations that merely skim the surface" and "enable Dublin High School students to explore more deep and meaningful topics." To stay on the lookout for more Fudge It! ppdates, visit their website at https://contactfudgeit.wixsite.com/fudgeit. 
To us, Fudge It! events sound like a great opportunity to meet new peers while at home. After all, who needs Instagram or Linkedin when you can just Fudge It?
About the Contributor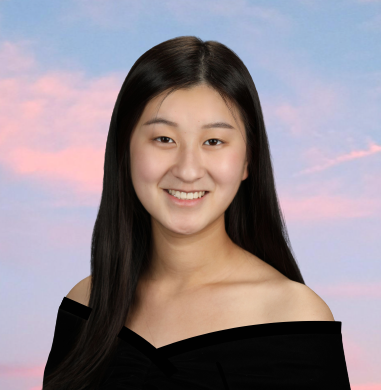 Grace Liu, Editor-in-Chief
Grace Liu is a senior and one of the editors-in-chief of The Dublin Shield. She joined the Shield on a whim and stayed for the wonderful people. She was...