Wildfires ravage Northern California again
An all too familiar sight plagued the Bay Area again for the last two weeks. An unexpected wave of heavy thunderstorms rolled across the Bay less than two weeks ago, igniting three massive wildfires in its wake. As the SCU LNU and CZU Lightning Complex wildfires burned across Northern California, it created a massive smoke hazard for most of the week. For Dublin, the most dangerous fire is the still burning SCU fire. Currently at around 360,000 acres, the SCU fire is still only around 35% contained and has already become the second largest wildfire in California history.
As the SCU fire crept up closer and closer to Dublin, many residents saw the possibility of evacuation orders forcing them to flee for a safer place. These fears were heightened when CalFire, the organization responsible for all wildfires in California, released a evacuation warning for most of unincorporated Alameda County right up to the city limits of Livermore and Pleasanton. This sudden order brought many students and their families to the reality that they might have to prepare evacuation packs and make arrangements to find places to stay. Ananya Singh (12), recounted the tension of a possible evacuation and the preparation it took to get ready for one.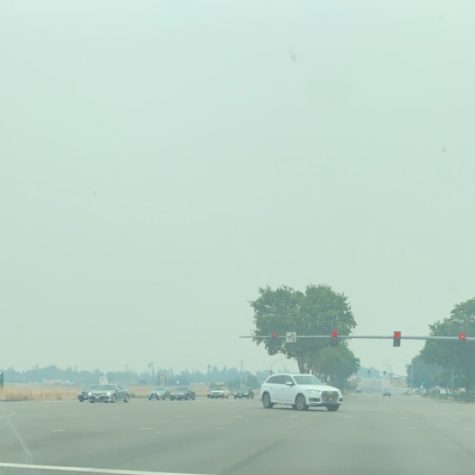 "It was stressful because that night there were reports of another thunderstorm coming, and if that thunderstorm hit and started anymore fires that would mean we would have to leave. So my family and I packed enough for three days, but thankfully the thunderstorm never hit, and the evacuation warning was lifted as well." said Ananya.
Even more stressful for Ananya and many others would be the possibility of evacuating with family members that may be easily evacuated. 
"I live with my grandparents at home, thankfully they're still really healthy, but it definitely shows another complication." 
Later on that week, as all three fires kept burning, the smoke caused another hazard. Heavy smoke lead to the permanent smell of a bad barbeque in the air and the Air Quality index stay consistently above 100 for Dublin, sometimes even reaching above 150 which is deemed unhealthy for all groups. The poor air quality lead to an office closure for all Dublin Schools on Wednesday, reminiscent of past years' school cancellations due to poor air quality. 
While the fire seems much less of a danger now, it still serves as a strong reminder that the dangers of a sudden wildfire are always present. As California continues to burn, wildfires and their dangers seem to become increasingly more relevant in the lives of Dublin residents.
About the Contributor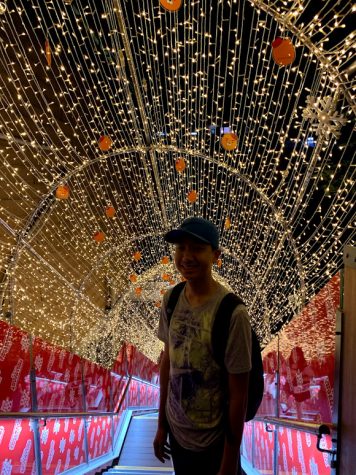 Kyle Shi, Layout Editor
Kyle is a Junior at Dublin High and the Community Editor for the Dublin Shield. Outside of Journalism, Kyle enjoys playing Quizbowl (Jeopardy with teams),...