UCs Adopt Plan to Eliminate SAT/ACT by 2025
COVID-19 has already hastened the decline of the SAT and ACT in college admissions, with countless universities adopting test-optional policies for the class of 2021 in response to the shelter-in-place orders that are preventing students from taking these tests. The University of California (UC) system's announcement in April that they would become test-optional for the coming admissions cycle was one of the first of its kind. On May 21, however, the UCs went a step further by announcing a change in their admissions policy with far more permanent implications. 
The UCs have been considering a change in testing policy for many months; early this year, their Academic Senate conducted a task force to reevaluate the use of the SAT and ACT in undergraduate admissions amid nationwide claims that the use of these tests unfairly disadvantaged students from marginalized communities. In particular, studies have claimed that black and Latino students often score lower on these standardized tests than their white peers, despite their GPAs showing equivalent academic proficiency. The findings of this task force, which were reported to the UC Board of Regents, called for the continued use of standardized testing in admissions, claiming that there are currently sufficient safeguards in place to ensure that no students were unfairly disadvantaged. The board's ultimate decision, however, did not fall in line with their task force's recommendation. 
For the graduating classes of 2021 and 2022, the UCs have gone test-optional, a policy under which applicants are able to submit an SAT or ACT score, but will not be disadvantaged if they fail to do so. It should also be noted that starting immediately with the class of 2021, UCs will no longer be considering the essay/writing section of either test. For the classes of 2023 and 2024, the UCs will go test-blind. For these two classes, SAT/ACT scores will not factor into undergraduate admissions for any applicants. This only applies to California students, as a policy for out-of-state students is yet to be decided. 
The primary argument against abolishing standardized testing is that some form of standardized assessment is practically required for universities to efficiently compare thousands of students hailing from vastly different educational backgrounds. At a school like UCLA which receives over 100,000 applications annually, it is a daunting task for admissions officers to rely solely on GPAs as measures of academic performance, as grading practices vary drastically between different districts and even just different teachers. As a result, the UCs have not entirely abandoned the notion of standardized testing—rather, part of their announcement was that they plan on spending the next four years developing their own, UC-specific standardized test "that aligns with the content UC expects students to have mastered to demonstrate college readiness for California freshmen." For the class of 2025 and beyond, the UC press release indicates that applicants will either be required to take this new standardized test or, in the event that they decide not to go forward with this plan, the UC system will remain test-blind for California applicants indefinitely.
While the timeline past 2025 remains unclear, this announcement has a clear impact on the immediate future of Dublin High's rising seniors and juniors. Already faced with uncertainty surrounding their GPAs and coursework during these difficult times, these students can at the very least rest easy that they will not be penalized by the UCs if they are unable to take the SAT due to COVID-related closures. In addition, since admissions is test-optional for these two classes, those students who have already devoted significant time and effort towards studying for and taking these tests will still be able to submit their scores. 
To read the full University of California press release from May 21, click here.
About the Contributors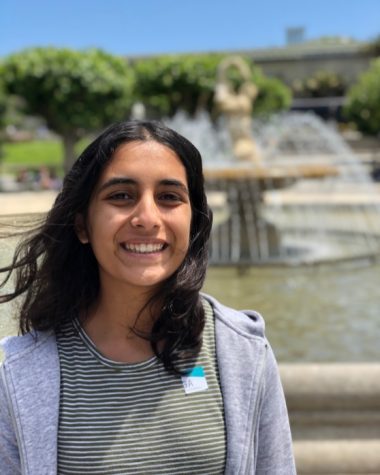 Riya Chopra, Editor-in-Chief
Riya Chopra is a senior at Dublin High and one of this year's Editors-in-Chief. She enjoys writing about everything from school board meetings to the opinions...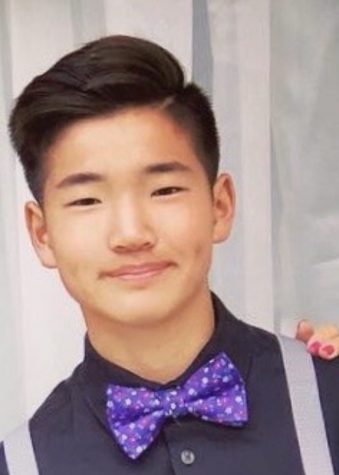 Logan Lin, Managing Editor
Logan Lin, a junior at Dublin high school, plays guitar, and has played both JV baseball and football during the first two years of his high school career....