2018 Midterm Elections: Mayor and City Council Results
With all the attention focused on the midterm elections that took place on November 6th, many Dubliners tended to overlook local races. The results of these local elections, however, will arguably have a far more immediate impact on the lives of DHS students and the rest of our community. This year, Dublin's residents fought for important seats including that of the mayor as well as two spots on the city council.
The mayor's race this year took place in between two candidates: incumbent David Haubert and challenger Arun Goel, a current city councilmember. Haubert, who won the election on Tuesday with 59.36%  of the votes as compared to Goel's 39.88%, a margin of about two thousand votes, is now beginning his fourth and final two-year term. Formerly a member of the city council and a member of the DUSD Board of Trustees before that, Haubert's campaign focused on accomplishments during his first three terms, including times when he "built new parks in Dublin, reduced housing density and protected our quality of life, provided our police and fire services the support they need, attracted new businesses while protecting Dublin's character and quality of life, brought high tech jobs to Dublin, [and] called for a citywide pause on housing to better control Dublin's growth." Goel campaigned primarily on controversial issues that have become prevalent in the Dublin community in recent years, including "slowing down the housing boom [and focusing] on infrastructure," "[establishing] a vibrant downtown/town center, having businesses thrive in Dublin," and "solving the school crisis" through "working positively and collaboratively . . . with the district to solve the citywide school overcrowding issues, including the delivery of the 2nd High School."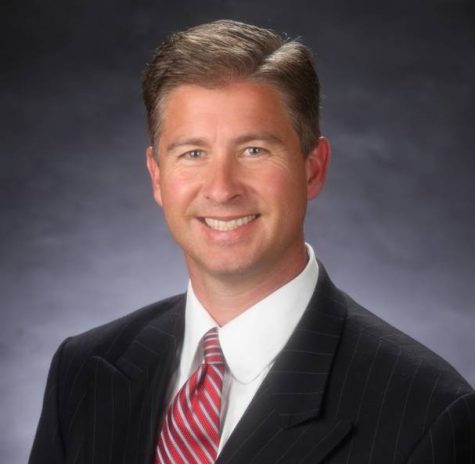 Eventual victors, Jean Josey, and Shawn Kumagai, along with Bobby Khullar, Jing Firmeza, and Shawn Costello. Josey, who received 32.34% of the final votes, is particularly active within the DUSD community and currently works to implement the tutoring program. Her campaign focused on, among other things, fiscal sustainability, controlling growth, unifying Dublin, and fostering cooperation between the City Council and the DUSD Board of Trustees. Kumagai, who came in second with 21.46% of the votes, is an officer for the United States Navy, a design consultant for a utility company, and an outspoken Democrat who founded various local Democratic clubs. Bobby Khullar, who received 19.56% of the votes, is best known for heading the recall campaigns against councilmember Abe Gupta and DUSD trustee Dan Cunningham this summer. A Project Manager for the SF Municipal Transport Agency, his plan for Dublin focused primarily on aiding public safety, transportation, sustainable growth, and local economic viability. Jing Firmeza, who came in with 17.92% of the votes, works in information technology and finance and, after being a vocal part of the effort to reduce high-density housing in Dublin, ran on the priorities of upholding public safety, fiscal responsibility, a vibrant community, and economic development. Shawn Costello, who received just 8.35% of the vote, has run for city office consistently for nearly twenty years to no avail.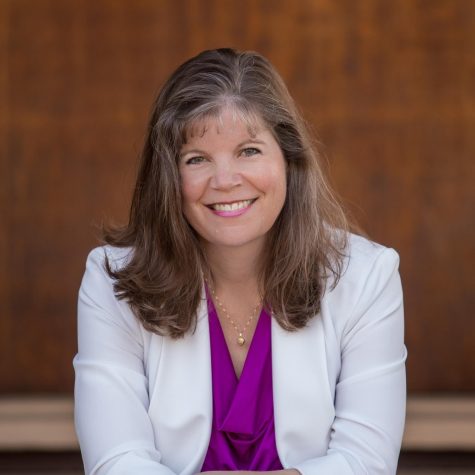 It was clear throughout this election season that most candidates were consistently campaigning on the same things: local economic growth, transportation congestion, and, of course, overcrowding that has consistently plagued Dublin's streets and schools. This issue is perhaps the one that most affects DHS students, and while it's mostly overseen by the DUSD Board of Trustees and not the City, council members and mayors do have some degree of influence in these decisions. When asked about how he perceived the results of these elections, junior Arjav Rawal, who was highly involved in David Haubert's mayoral campaign, stated that he was "glad that Dublin voters chose the sane voices of reason," but many other students begged to differ. Sophomore Nishitha Hundi, for one, expressed disapproval at the results of the mayoral election, explaining that she believed that "we need a change from the status quo. There's a divide right now between what the people in West and East Dublin want, and electing the same people, again and again, isn't going to help." While combating this divisive rhetoric was at the core of many of the candidates' platforms this year, there's no question that there's still a long way to go.
As David Haubert will continue into his fourth term as mayor, it's unlikely that the City's agenda will change substantially in the next two years. Jean Josey and Shawn Kumagai will be taking the places of Abe Gupta and Janice Thalblum on City Council. The two ran on a strikingly similar platform and were both endorsed by Thalblum, signifying that this, too, may not result in any significant changes to Council agenda and viewpoints.
About the Contributor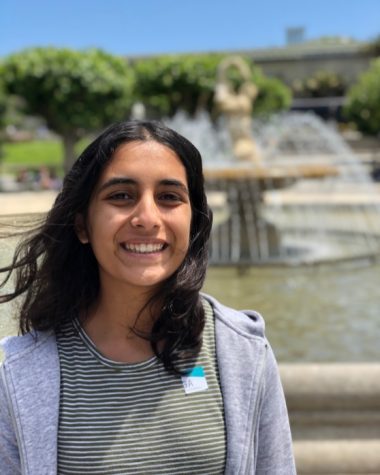 Riya Chopra, Editor-in-Chief
Riya Chopra is a senior at Dublin High and one of this year's Editors-in-Chief. She enjoys writing about everything from school board meetings to the opinions...