Labour Negotiations Continue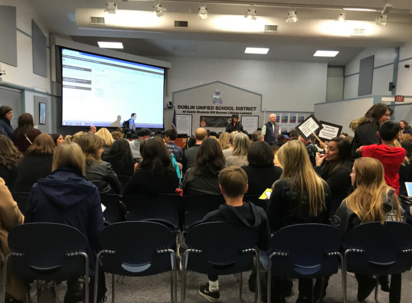 Last year, Dublin teachers protested the nineteen-month negotiations for a contract by conducting Work to Rule. This year, a new round of negotiations between the district and the Dublin Teachers Association threatens new disputes and strikes if discussions fall through. The agreement reached last year settled payments for the 2016-2017 and 2017-2018 school year. Now, negotiations have restarted for a three-year contract effective the current school year. This school year's negotiation has become contentious due to colliding factors of actions the district has taken that teachers see as unfair. Teachers now have many problems that could potentially lead to another work-to-rule situation similar to last year's, or something even worse this time around.
One of the issues this year has been what the DTA believes to be unfair compensation the district gave to the administration. A Board of Trustees meeting on September 11 approved a $13,000 raise for the assistant superintendents of the human resources (HR) and business services departments. This $13,000 raise consisted of a $10,000 part from the 'Satisfactory Rating' granted by Superintendent Leslie Boozer's evaluation and a $3,000 part from the "Me Too" clause in their contracts, entitling them to any raise teachers receive. DTA President Robbie Krietz acknowledges three issues with this $13,000 raise, the first being the "satisfactory" evaluation given to the assistant superintendents. Kritez describes the evaluation as ironic compared to how teacher "morale [is] the lowest in years, that teachers "can't identify a vision", face "minimal if any support" and see "continued increases in health care [costs] and increases in class sizes." Krietz also claims that the $10,000 raise is too high compared to the raises teachers receive. "Not one certificated [raise] is equal to $10,000, in fact [DTA] has many staff who see nothing for more than three years due to our salary schedule." Finally, Krietz brings up the controversial "Me Too" clause. Krietz believes the clause allows the administration to benefit from all the work that the teachers and staff put in for their part of the  raise and that the administration just comes and swoops down for part of the money. Krietz argues that "[DTA is] the group that bargains the financial package for the district, yet the board approves more for leadership." Simply put, many teachers work hard in order to obtain a raise that is then divided with district employees, who play little to no part in achieving it. .
President of the Board of Trustees, Amy Miller, who approved the raise, cites that this raise will help "ensure we were attracting competitive applicants" for executive and administrative positions. But her claims do not add up when the numbers are considered. Allison Mongold and Katina Lewis, teacher representatives for DTA, provided evidence contradictory to Miller's claims.. Mongold and Lewis cite his raise of $55,000 over four years, equivalent to a first year teacher's salary. They argue that the notion of attracting competitive clientele is false, citing that the assistant superintendent of HR "currently earns more than either of the superintendents from the Alameda and Albany school districts," and brings up the point that compared to the $13,000 raise the assistant superintendent received, the "same first-year teacher only received a $1,300 raise,". DTA claims that this problem is prevalent throughout the district and brings up  the salary of Superintendent Boozer as an example. When compared to the seventeen nearby districts DTA analyzed for salary comparison, Dr. Boozer ranks #8. But of the districts paying more than DUSD, only one has a smaller student enrollment than Dublin. Superintendent Boozer makes significantly more per student than most other administration when this money could be going to improving teacher salaries, educational opportunities, and learning resources. What's more is that many classified staff (janitors, maintenance, etc.) are entitled to this same "Me Too" raise, but have not yet received it. President Miller responded that negotiations with the California School Employees Association (CESA), the organization that represents classified staff, have not finished yet, and when finished, classified staff will be paid what according to their contracts.
This brings up one of the most important reasons for a possible work stoppage – the pay, or lack of, the teachers believe they receive. The teachers bring up that their salaries fail to reflect the cost of living in the area as well as failing to cover healthcare, unlike many districts around Dublin. Mongold and Lewis acknowledge that due to this lack of healthcare, the take home pay for these teachers is less than $13,000, due to the average cost of healthcare. For many teachers, this lack of income results in a necessity to take on more jobs outside of teaching. DTA reports that at least 50% of teachers take on extra jobs to supplement their current income which "affect[s] a teacher's ability to return essays, lab notebooks, and graded tests to their students in a timely manner". When asked about the lack of pay teachers received, President Miller brings up that "Nearly 80-85% of our District budget goes toward salaries and benefits (including health and welfare benefits,retirement benefits, sick leave and vacation, etc.) for our employees," and the problem stems from the funding the district receives from California. But Ms. Mongold and Mrs. Lewis counter that out of the 103 million that the district receives this year, less than 50% go to DTA members. Most are incredibly angry over the "satisfactory" rating given out to the administration when many teachers feel their pay is much lower than what they feel they deserve.
This leads to one of the final reasons, the lack of morale within the district. For many teachers, a"satisfactory" evaluation  means nothing, while for administration, a "satisfactory" rating is an increase in pay which for teachers, seems unfair. Many teachers, as Krietz says, have "little if any trust between staff as a collective and the district," and while some schools help by being "student and employee focused," but in the end, they conclude that "If the district is truly interested in supporting its teachers, and thus it's students, they would negotiate in good faith to pay our members enough to actually stay in Dublin,". The sentiment is shared beyond teachers, as when CESA employees of the district were polled, over 85% responded that they would need new HR staff to redevelop a trust between them and the district.
As negotiations continue, the consequence of what will happen is still in the air. This time, the DTA said that they may consider "much more expedited activities than it engaged in the last time we went through this". In the case of another work to rule, the district is prepared to ensure that students will not face learning interruptions, and intend to focus on negotiating "in good faith." You can keep up with current negotiations on the Dublin Unified site.
About the Writer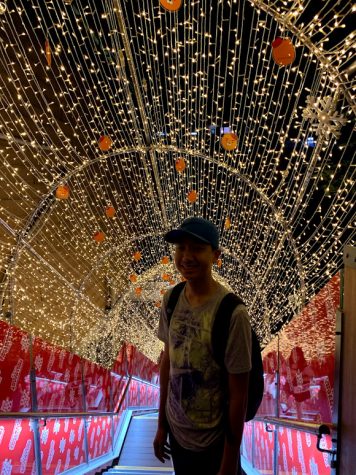 Kyle Shi, Layout Editor
Kyle is a Junior at Dublin High and the Community Editor for the Dublin Shield. Outside of Journalism, Kyle enjoys playing Quizbowl (Jeopardy with teams),...