DPIE Calendar Contest!! – "What makes YOU smile?"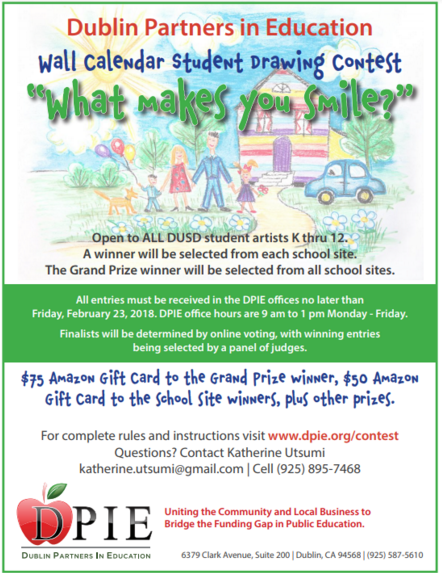 DPIE (Dublin Partners In Education), a non-profit organization dedicated to providing students in the Dublin Unified School District with educational opportunities, recently released the finalists of the 2018 DPIE Art Contest. An organization better known for its after school and summer programs, this was DPIE's very first calendar art contest. In it, students were encouraged to create an original image following the theme, "What Makes You Smile?" DPIE received well over 50 drawings, including five from Dublin High students. It is no understatement to say that all of the pieces were beautiful, and voters and the judges certainly have their work cut out for them!
Prizes for the artists range from a $10 frozen yogurt gift card to a $75 Amazon gift card, and while the deadline for entering artwork has passed, there is still time left to vote for your favorite drawings! Results for the winners are expected to be published on their website before June 1, 2018. One winner will be chosen from each school to represent one of the twelve months. There will also be a single grand winner, chosen out of all the schools, whose drawing will not only be featured on one of the months, but on the cover of the calendar as well. The calendar will be on sale after the results are released, where proceeds will go to support DPIE and the Dublin Unified Students. Voting ends April 6, 2018, so be sure to visit the following link to see all the amazing work: https://www.dpie.org/contest/
Also, spread words to your friends and family to vote! All the artists deserve appreciation for their commitment and beautiful art.
About the Contributor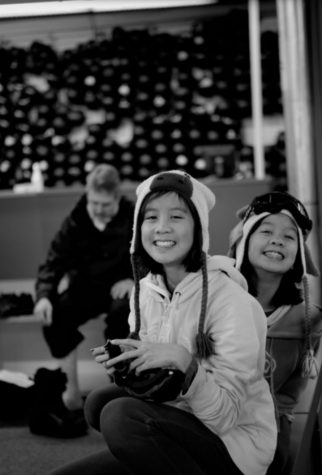 Mandy Tran, Staff Writer
Hi! My name is Mandy Tran. I am currently a sophomore at Dublin High School and I am super excited to be a part of the Dublin Shield. My favorite food...