Student Spotlight: Devika Dixit, a Speaker from the Walkout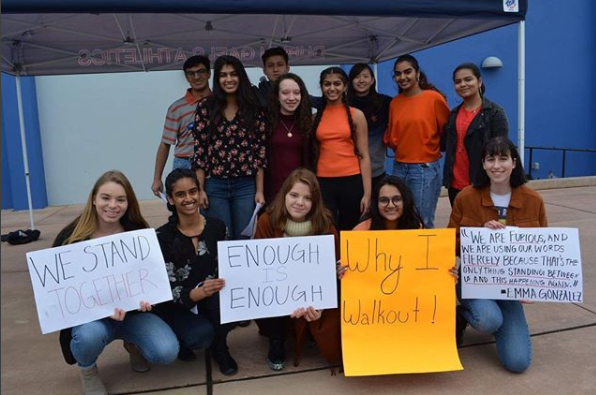 WEDNESDAY, MARCH 14, 2018 – The nationwide walkout organized by the Women's March was an effort that was started by and executed by students. This was no different at Dublin High. At 10 AM, a large majority of the students participated in the seventeen minute walkout in remembrance of the seventeen victims of the Stoneman Douglas shooting. Along with students across the nation, they sent a message to politicians and lawmakers. During the walkout, numerous students spoke to the gathered crowd. One of those was Devika Dixit, a junior at Dublin High.
Dixit states, "I walked out and want others to walkout to show a united front and [to] grab the attention of the general public and lawmakers and legislators."
Furthermore, Dixit wants students to be involved in protests and walkouts. She declares, "Every student makes up a mass student body so participate in walkouts, go to protests."
Furthermore, the walkouts and protests are student-led, so she encourages students to reach out and help the movement. "If you have great ideas," she states, "please reach out to some of the people organizing the walkout this movement is formed by the student body."
This statement rings true in the light of recent events. The walkout at Dublin High had no administrative handlings, other than the administration saying there would be no attendance penalties for walking out. In a way, a student-led ground-up movement is advantageous, as it avoids the political fiascos and manipulations that plague lawmakers and politicians. But when students stand unified, politicians have to listen. Dixit declared, "People often forget that the government is for the people and by the people, and it is our right and duty to call them out."
Finally, Dixit encourages us to email our representatives and senators and back different organizations for gun control reform, as well as pre-registering to vote at the age of sixteen.
Dixit compares the student struggle now for gun control to the civil rights movement. Although she sometimes feels that the movement won't accomplish anything, she reflects on the Civil Rights era. There, she expresses, "The protest of unity proved a point to the government that the people, the society, the youth were not going to stand for unjust laws anymore".
Dixit believes that the best way to combat the current gun problem is to do what politicians aren't doing – remain unified and strong together. According to Dixit, the most significant problem with reaching the goal of gun control is getting both ordinary citizens and legislators to ignore their own agendas and to address the fact that unchecked gun violence is responsible for killing, injuring, and permanently scarring thousands of people in the US per year. In all, she says the final goal isn't a complete gun ban like what some are saying – it is a way to check that Nikolas Cruz, Omar Mateen, and Stephen Pollack's do not have ability to get their hands on a gun.
Dixit leaves her audience with this. The movement is not about where you stand on gun control – it is about anti-gun violence. She declares, "We are pushing for mental health aid programs to acquire in schools, we are pushing for students themselves to create a more friendly environment in schools, and we are pushing for more school psychologists and better outreach to end the stigma around mental health."
Like many of the students who participated in the walkout, Dixit believes that it doesn't matter where you politically stand, it matters that children are being murdered and killed for something that they had no control over. This movement is to make sure Stoneman Douglas is the last school a shooting happens, so it isn't simply relegated to a statistic. Dixit stated, "It's unfortunate that the events have to come down to this, but we can not and will not grow weary until we obtain the basic right of being able to go to school without a ball of anxiety in our chests. #notonemore."
The unified front is even stronger than ever before, with another walkout planned on April 20th, the 19th anniversary of the Columbine shooting.
About the Contributor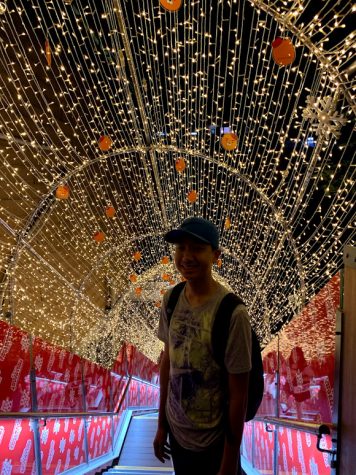 Kyle Shi, Layout Editor
Kyle is a Junior at Dublin High and the Community Editor for the Dublin Shield. Outside of Journalism, Kyle enjoys playing Quizbowl (Jeopardy with teams),...