Student Spotlight: Arjav Rawal
As Arjav Rawal came home from Washington D.C., he didn't know what was coming next. He didn't know that in the coming months, he would release his debut album, Atulya. Atulya is an album that consists of mainly traditional Gujarati songs that were Rawal's grandfather's favorites, mixed with Rawal's own take on them. Atulya is named after his late grandfather, Shri Atulbhai J. Trivedi, and the album is meant to celebrate Trivedi's legacy. The production of the album was a family-centered process, with Arjav saying that "[his] mom and [him] sat down and decided which ones to record for the album." Then, one has to find the correct melody to back up the vocals of the song.
Arjav Rawal is a sophomore at Dublin High School who grew up with music in his family. In fact, one of the songs in Atulya was written by his uncle. Rawal  has been performing music since the age of 5, but Atulya is his first studio recorded music. Rawal  got into producing music once he started singing. His attempt to look for a program to record made him start producing and mixing tracks. This led him to produce this album. Outside of music, Arjav is engaged in other extracurriculars. Arjav said that he will "be taking a break to focus on my other extracurriculars such as Quizbowl, Debate, and Model UN."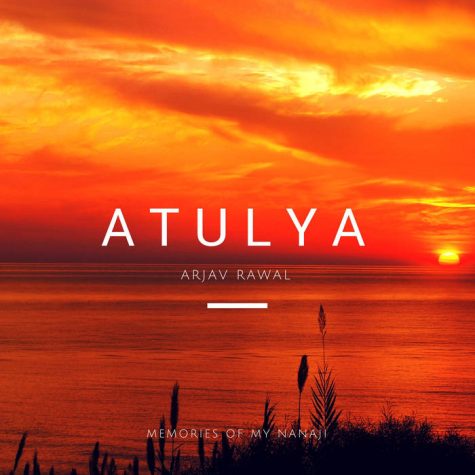 Atulya is an album with a variety of songs. All songs follow a main theme, cultural songs that Arjav grew up on. But what makes each song unique is how each instrumental is mixed and performed. The songs range from a calming ambient feeling in the first song Pratham Naam Omkar, to a rock and roll esque beat with an electric guitar in Tuj Sharnu. The album is an exceptional display of a cultural diffusion as Arjav mixes western influences with a traditional music. Every song is unique with its own attributes but still unified together.
You can find a recording of his launch party on the 10th year anniversary of his grandfather's death where he performed the songs live here. Download his album for free here. Arjav is excited for his first album and says that he will be creating more music later on.