Art Spotlight: Sculpture and Ceramics – A Way To Shape Your Visions
Dublin High School offers so many visual art classes, leaving students pondering over which one to take!
Unlike other art classes, Sculpture and Ceramics is the only art class at Dublin High that involves the use of clay, allowing students to express their art in a 3D medium instead of the traditional art expressed in 2D. In this class, students can choose to either work with ceramics using the wheel or sculpt using their own hands.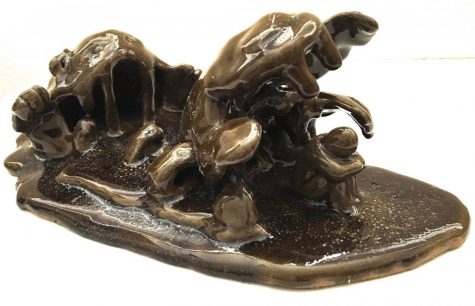 Claudia Liu
A senior, who worked on sculpting, shared, "The class was definitely exciting for me when I saw my finished product. I felt very proud of my work when it was done. Looking at objects from a 3D perspective allowed me to think outside the box and think about spacing in a very unique way since I usually think about spacing in terms of 2D."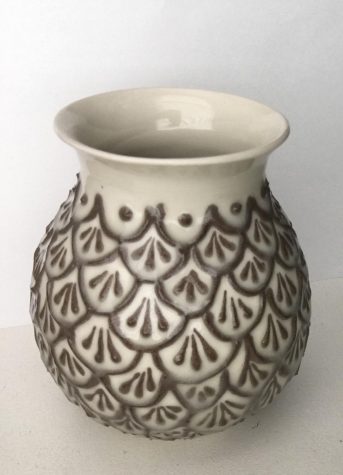 Natalie Liu
Natalie Liu, a junior who has previously taken the class, added that learning how to do 3D shaping in ceramics is really fun to do. Natalie Liu explained, "I learned how to make a lot of pots, which I still use. My favorite piece I made was a vase."
Kevin Liu, a junior currently taking the class, stated that his favorite aspect of this class was that it gave him "a different way to express [his] opinions." He excitedly described his ongoing project, involving modelling sculptures after meals sold in McDonald's. He revealed that "a hamburger" he made is his "favorite sculpture" that he "made so far."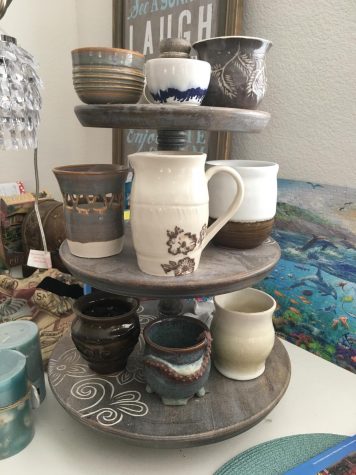 Natalie Liu
Natalie Liu expressed, "The class was really relaxing because it was very soothing using the wheel."
Overall, Natalie Liu really loved this class, stating, "I would take it three more times if I could." She advised prospective students to "take the class because it's really fun and relieves stress in your schedule and life."
Although she finds the class enjoyable, the one aspect about the class that she didn't like was the length of the class period. She explained, "Class periods are really short, so it's hard to work on long term projects." She likened the little time she spends working on her projects to the actual amount of time students in P.E. class exercise.
Sculpture and Ceramics definitely offers a unique art experience! If you enjoy working with your hands or want to try something new, you should consider taking Sculpture and Ceramics!